BioShock: The Collection remaster confirmed for Xbox One, PS4, PC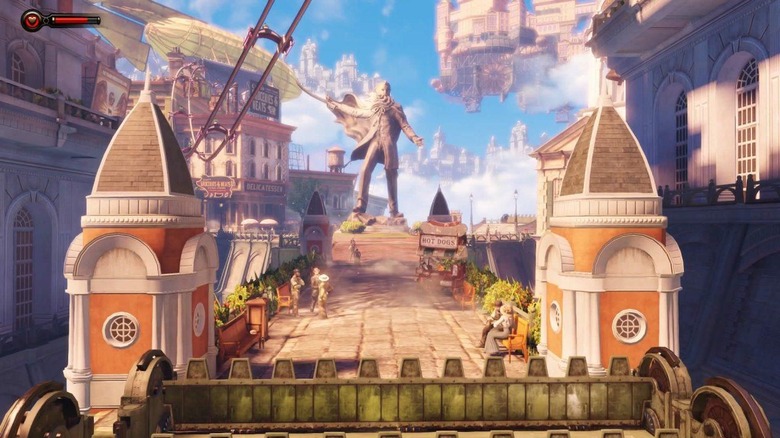 2K Games is hoping you've not grown tired of what feels like an endless sea of remasters, because today the company announced quite the whopper. It will be remastering the BioShock franchise for release on Xbox One, PS4, and PC, bringing the long and storied franchise into the current generation. Officially dubbed BioShock: The Collection, the remaster will span the original BioShock (which is about to turn nine years old if you can believe it) to BioShock Infinite, a game that took the world by storm a few years back.
The whole remastered package will be launching for all platforms on September 13 in the US, so not much longer to wait on that front. It'll set you back a full $60 too, but 2K says there's enough content in the collection to warrant such a price tag. All of the single player DLC released for BioShock 2 and BioShock Infinite will be included in the re-release, along with a video series entitled "Director's Commentary: Imagining BioShock," which features interviews with series director Ken Levine.
There are a couple of caveats that come along with the PC release of this package. 2K says that BioShock Infinite won't getting a makeover on PC, as it "already meets current-gen console standards and runs smoothly on high visual settings." BioShock: The Collection's Steam announcement also reveals that the upgrades to the original BioShock and BioShock 2 (along with its DLC, Minerva's Den) will be free if you already own them on Steam. Funnily enough, there just so happens to be a massive sale going on over at Steam currently, where you can pick up all three games in a bundle package for ten bucks and some change. Imagine that.
BioShock has proven to be one of 2K's most popular franchises over the past decade. While the series' gunplay might leave something to be desired, the stories it told and the worlds it built were enough to capture the admiration of critics and fans. If you've managed to avoid the series until now, it might be worth considering BioShock: The Collection.