BioShock Infinite Burial at Sea Episode One DLC lands November 12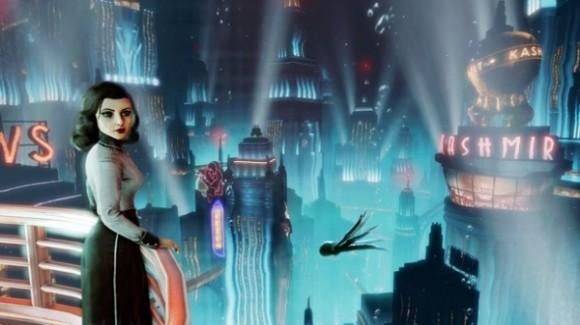 One of the most popular video game franchises that 2K Games has is BioShock. The original game had players fighting and a dilapidated under sea city where they battled against all sorts of crazy characters. The latest game in the franchise is BioShock Infinite and 2K and Irrational Games have announced a new DLC pack will be coming on November 12.
The new DLC pack is called Burial at Sea Episode One and it takes players to the city of Rapture before it was in the dilapidated state we remember from the first game in the franchise. The DLC will be available on November 12 for the Xbox 360, PlayStation 3, and PC.
The new DLC will cost $14.99 on all platforms. Gamers who purchased the Season Pass will get the DLC content at no cost. The new DLC will have Booker and Elizabeth exploring Rapture the night before the city fell, leading to the events taking place in the original game.
The DLC adds new weapons, a new plasmid, and a new storyline. Irrational Games says that it is already working on Episode Two. That episode will allow gamers to play as Elizabeth for the first time. One interesting aspect of the new DLC is that it gives us a glimpse at what the plasmids were originally intended for before we saw them being used to try and kill us in the original BioShock game. 2K and Irrational Games launched the first DLC pack called Clash in the Clouds in July.
SOURCE: HNGN