BioShock Infinite: Burial At Sea Episode 1 Now Available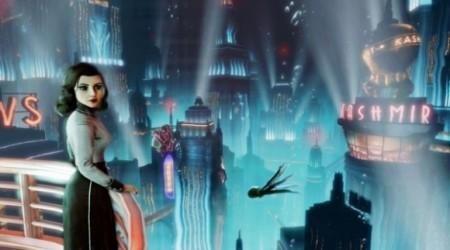 If you're a fan of the video game BioShock Infinite, a new game add on is available today. The BioShock Infinite: Burial at Sea – Episode 1 DLC is available for download globally right now on the PlayStation 3, Xbox 360, and Windows PC. Burial at Sea goes back in time in the BioShock franchise taking gamers to Rapture, the setting for the very first game in the BioShock franchise.
The game add on was developed by Irrational Games and is the second add on content pack for BioShock Infinite. The add-on will see Booker and Elizabeth taken back in time to Rapture on the eve of its fall. The add-on is made in a film noir-style.
Episode 1 is available as a single purchase for $14.99. However, for an additional five dollars BioShock Infinite players can purchase the season pass for $19.99. The Season Pass is available for all platforms and includes $35 playable content for the price including both Burial at Sea episodes and the first add-on pack, Clash in the Clouds.
The season pass also includes the upgrades available in the Early Bird Special Pack including new weapon upgrades, gold weapon skins, and infusion bottles to upgrade player abilities. A third add-on content pack called Burial at Sea – Episode 2 is currently in development. This add-on pack will allow gamers to play through the eyes of Elizabeth. There's no word on a launch date for Episode 2. Burial at Sea – Episode 1 was announced in October.
SOURCE: BioShock Infinite