Bionic Runner adds wheels to your next marathon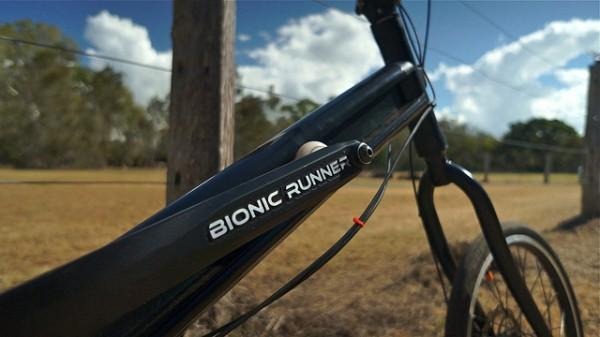 The Bionic Runner is a bicycle for the runners among us, offering an impact-free way to go on long runs without sacrificing the nature of running itself. This is accomplished using a design that eschews a bike seat and traditional pedals, instead featuring larger foot pads that move in a way resembling cross trainers. The way the bike functions is different from cross trainers, however, with the makers saying it is designed to replica the feel of running with a natural range of motion.
The idea behind the Bionic Runner is that runners should be able to exercise and enjoy their sport without suffering the injuries common in the activity. The makers say Bionic Runner gives runners better pronation control alongside the reduction in impact fatigue and over-extension.
Bionic Runner can be folded so that it fits in a car or on the bus, and it features front/reader disc brakes, an 8-speed gear hub, an anodized frame, and tires that make it usable on the road/gravel/grass. The overall weight comes in at 18kg.
Bionic Runner's makers are seeking funding through the Kickstarter crowd, with the goal being set at $40,000 AUD and the current raised amount nearing that at $34,000 AUD with 25 days remaining. The first 100 Bionic Runner units are priced at $890 AUD, with delivery estimated for March 2015.
SOURCE: Kickstarter