BioLite Wood-Burning Stove Can Charge Phones While Cooking Dinner

Here's an interesting green concept gizmo that can be useful on your next camping trip. It's a wood-burning stove by BioLite that can cook your s'mores and double as a charging station for your iPhone or any other device chargeable by USB. The first version aptly called the CampStove is already set to launch in spring of 2012.
The CampStove converts heat energy into electricity that powers a small fan to improve the combustion from the burning wood. Surplus power of one to two watts are available to charge a cell phone or LED light. However, the CampStove isn't just for campers. BioLive believes that it will be useful in developing countries where meals are often cooked using wood-burning stoves.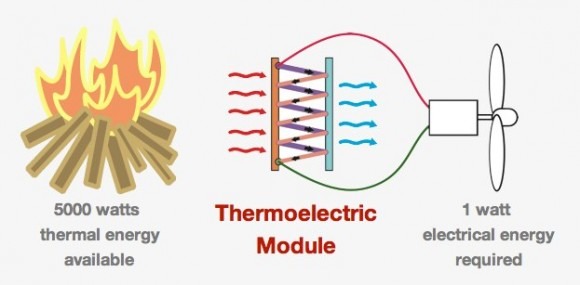 The company claims that the CampStove requires half the amount of wood as an open fire and cuts smoke emissions by up to 95%. The benefits are thus two-fold in that it gets rid of the emissions that are bad for human health and reduces the need for wood to help curb deforestation.
Weighing just under two pounds, the CampStove can boil a liter of water in less than four minutes. It can also burn various materials including sticks, pine cones, and underbrush.
[via TechCrunch]