Bing Product Search Update Adds Option To Buy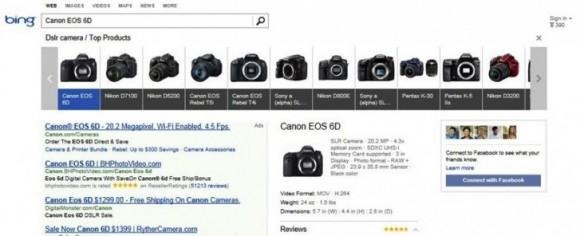 Microsoft has revealed a new way to search for products that's integrated into Bing, adding purchase functionality to skip directly visiting individual vendor pages. The roll out will happen over the next couple of months, with further modifications deemed necessary before release by the company in order to ensure product results appear at the appropriate times. Pricing and availability information from individual merchants will appear alongside standard search results in Rich Captions to give users a more robust experience.
Companies will be able to purchase ads that include photos and pricing info from a variety of merchants. Product details, specifications, and reviews are also included alongside the results to make finding what you need to faster. Related searches and what other people searching for the product you looked up searched for also appear.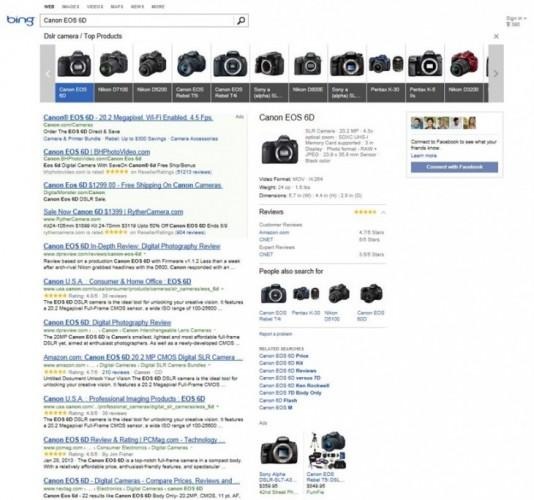 If you search for a product category (the example used on the Bing Blog is "dslr camera"), a category snapshot will appear that shows some of the top DSLR cameras currently available. Once you click on a specific product, you'll be prompted with a carousel showing off related products. The end goal in mind here is to make it so users don't have to click onto another page to make a purchasing decision.
With Google already ramping up its own product search features, it makes sense why Bing is pushing this feature now. While it's doubtful Bing will be able to predict user intent and whether or not product results are appropriate every time, it should make for another convenient way to get information quickly. We'll be sure to test it out once it's more widely available.
VIA The Next Web