Bing Maps improves global trip time accuracy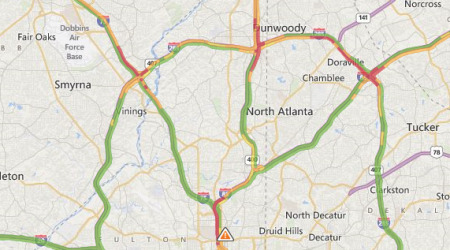 Microsoft has updated Bing Maps to provide more accurate estimated travel times for users located anywhere its map service is available. This update was accomplished by implementing the same technology Bing has been using for those in the United States, namely traffic-aware routing, something that results in not only the time it would take to drive between any two points being displayed, but also the time it will take to drive the route based on the current estimated traffic levels.
Microsoft is now using Clearflow technology and other traffic-aware routing in every country where Bing Maps is available. With Clearflow, Bing can better predict traffic on streets where there isn't any live traffic data inbound. This improves the estimated travel time by better accounting for traffic levels.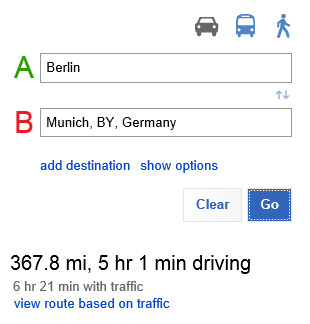 The screenshot above shows an example of the better travel time estimate, with the grey text below the driving time showing how long it'll actually take with the current traffic levels. If you're not satisfied with that time, Bing Maps will also now allow users to optimize their driving route based on traffic data.
The alternative routes, then, might be faster than the original route. Says Microsoft, both extrapolated and live traffic data is used, with the former of the two using surrounding live data to estimate areas where live data isn't forthcoming.
SOURCE: Bing Blog