Bing Maps Gives Traffic Camera Footage On The Map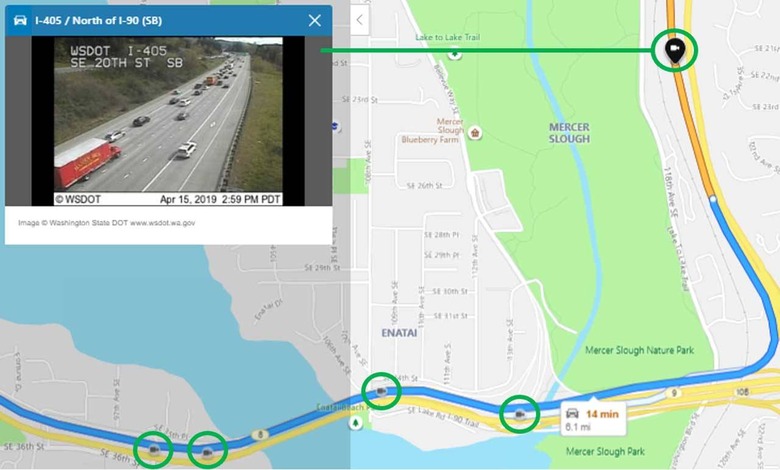 A lot of the map and GPS apps that are out there today have traffic information on them. The challenge for those using the maps is knowing if the traffic data that the map is offering is correct. Rather than merely showing users a red or other color road and leaving the user to track down traffic camera footage to verify road conditions, Bing Maps is integrating traffic camera footage.
That means when you are using Bing Maps to plan your trip or commute, and you see a section of the map that shows traffic, you can pull up any live traffic cameras in the area to verify those road conditions. People who live in areas where heavy snowfall is experienced routinely use images from the cameras to see road conditions, having the imagery listed directly on the maps will help those users significantly.
Bing says this is a big deal for areas with ski resorts as people wanting to visit the resort might cancel a trip due to heavy reported snowfall out of fear of bad roads. The images can show that roads are clear and drivable.
The traffic camera footage can also let drivers see more detail on accidents that might be causing slowdowns and in what stage of cleanup an accident might be. Gauging the stage of accident cleanup is important because it helps the driver know when the best time to leave might be if they have to use that road as part of a route.
Having traffic cameras integrated into the maps might also make it easier for some users to access all available camera data on a route more easily than on the official state or city page for traffic cameras. Sometimes those official traffic camera pages are challenging to navigate, particularly if you don't know the name of the roads along your route.