Bing Image Search Gets How Old Tool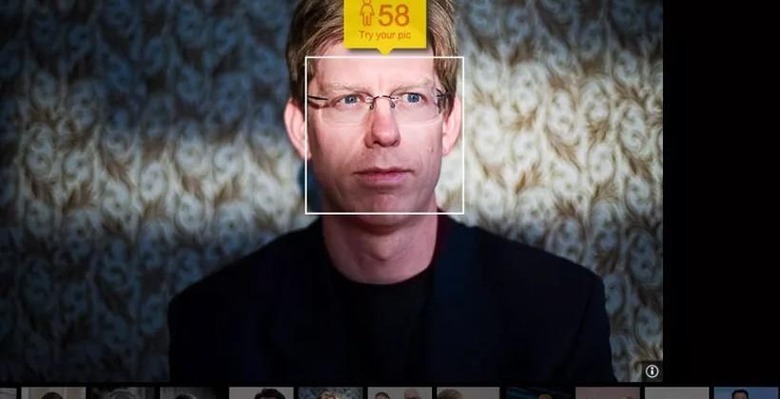 Not too long ago a tool was making the rounds on social media that allowed people to upload photos of themselves or others and the tool would tell you how old it thought the people were. Microsoft has now announced that it has integrated a similar tool in its Bing image search results. The tool not only approximates age of the person in the photo, it will also give the gender.
This new age estimation tool was first unveiled at the Microsoft Build conference last month. To use the tool all you need to do is search a person's name in Bing and open the images tab. A grey button will be floating in the middle of the image that reads "#HowOldRobot."
After you click that floating button, a box will appear around the face in the image with the age and gender estimate. Bing notes that it is working to improve the feature and even gives an apology right on the image in case it got its estimate wrong.
The text of the apology reads, "Sorry if we didn't get it quite right, we're still improving this feature." The service relies on the Microsoft Face API to work. I'm off to do a search for the "It's Pat" character and see if Bing can figure out the gender once and for all.
SOURCE: Venturebeat