Bing gives its video search a makeover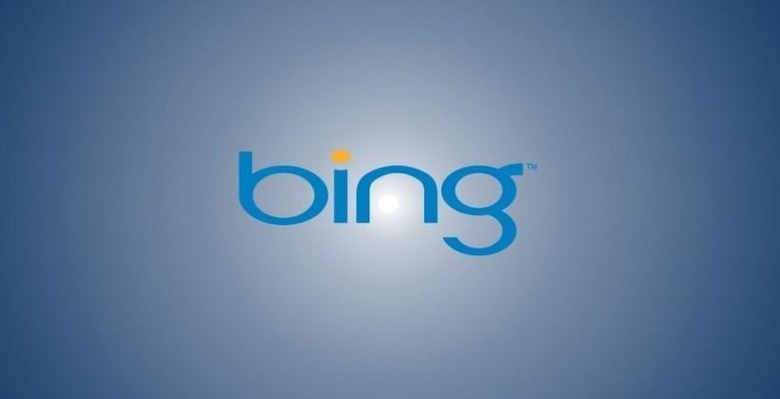 Microsoft's underdog search engine, Bing, wants to be your destination for video searching on the Internet, especially music videos. This isn't the 90s when music videos were relegated to television. Music videos are consumed online at a pace that rivals actual songs. Thanks to some new improvements, Bing can help you find the video you're looking for faster, with less junk in the way. Now, Bing's video search results feature larger thumbnails, making the results easier to scan at a glance.
When you search for an artist, at the top will be a photo and a list of their other popular songs with links to those videos.
The bulk of Bing's video search remodel focuses on music video searches. With the new results layout, you probably won't need to scroll through many videos to get the one you want because results will bump "the best" results to the top, granting them a super-sized preview.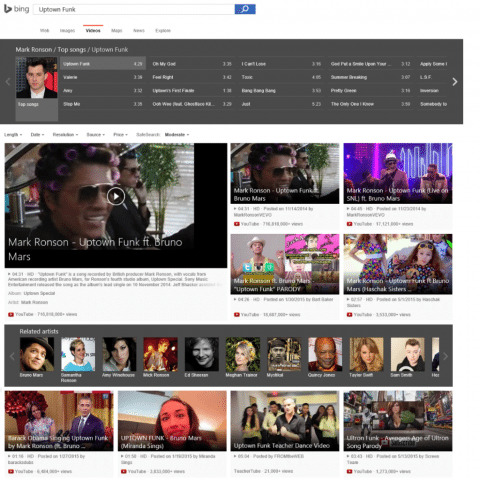 You can also watch previews of videos directly in the search results from the thumbnails. Bing has also made changes designed with touch screens and tablets in mind, scaling better to mobile devices for easy scrolling.
Sure, Bing has a long way to go before anyone actually says, "Hold on. Let me Bing it," but these improvements and overall user-friendliness should make it a valid choice for browsing videos, even over the reigning champ, YouTube.
Source: Bing