Bing For iOS Gets Search Smarts That May Rival Google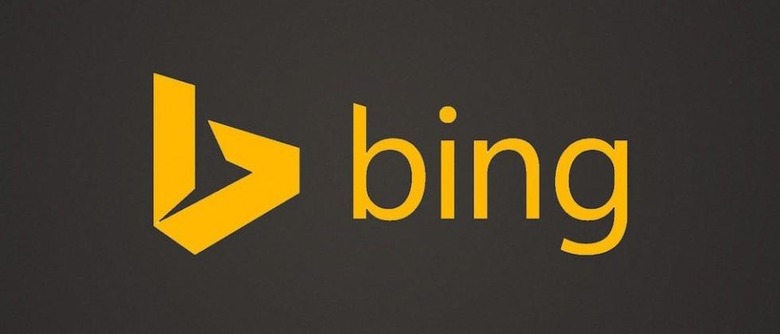 The Bing app for iOS has been updated today, and with it Microsoft is introducing a number of smart, useful search features that just might be enough to make users think twice before always turning to the Google app. When making searches, the app aims to present more than just the standard text descriptions or links to Wikipedia, instead, in the right circumstances, it can bring up information from other apps and services, and even act as a gateway to said apps.
For example, searching for movies will bring up not only trailers, but their ratings from IMDB and Rotten Tomatoes. Type in music artists, and it list sources where the music can be purchased or streamed from, even excluding services that don't have their music, such as Taylor Swift and Spotify.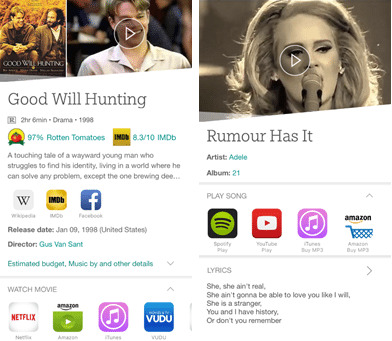 But bing even takes a step towards emulating iOS's Siri and Spotlight search functions, with links that will not only open the relevant apps, but take users directly to the content they were searching for. Search for a movie, and if it's available on Netflix, tapping the icon opens the Netflix app right to the title. The same goes for music and other apps like YouTube, iTunes, Twitter, Spotify, Amazon, and more.
Other than searches for media, the Bing app is quick at bringing up results for images, maps, and restaurants and other local establishments. It also offers a handy barcode scanner, allowing users to just put a product in front of the camera, and then digging up search results for that item.
Microsoft says its working on bringing the new version of the Bing app to Android as well, but didn't mention a timeframe for release. The updated iOS version is available now from the App Store.
SOURCE Microsoft