Bing Desktop updated with support for Windows XP, more languages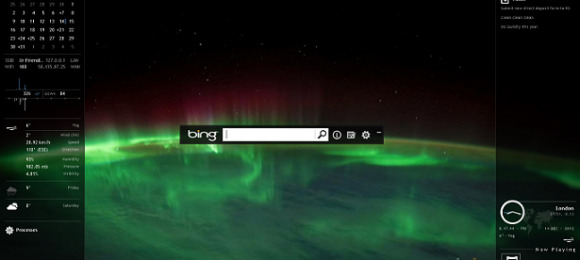 Microsoft has launched an update for Bing Desktop, bringing it up to version 1.1 while adding new support and more languages. Bing Desktop brings a Bing search bar to your computer's desktop, making it easier to search without pulling up your Web browser first. Likewise, it also brings the iconic Bing backgrounds to your desktop, giving you some snazzy wallpapers to look at while you type in your search query.
Bing Desktop version 1.1 supports all versions of Windows starting at XP, unlike previous versions of the application. In addition, it brings with it support for four additional languages, opening it up to more users across the world. Now those who speak French, German, Japanese, and Chinese can enjoy having Bing directly on their desktop.
As for wallpapers, the images are pulled from Bing's global image database, meaning it gets its images from more than just the U.S. Bing home page. Users can tweak settings and preferences via the Bing search bar on the desktop. Perhaps one of its best features, a small tidbit of information about the image will appear when the user hovers his or her mouse over the information icon on the search bar.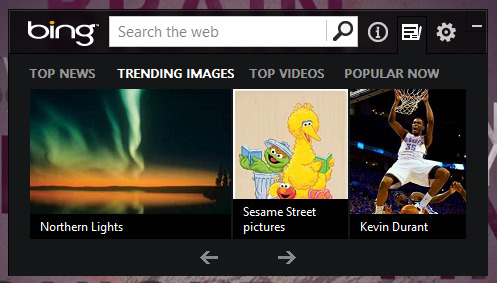 If you don't like your current wallpaper background or want to enjoy a specific one a bit longer, users can now toggle through past wallpapers (up to the last nine days worth, anyway) and select one to use. Highlights for popular news, videos, and more can be viewed by clicking on the headlines button on the search bar, which rolls down a small menu displaying summaries and links to content. Says Microsoft, "At Bing, we're known for our iconic homepage images. The photos serve to highlight the beauty of our world with the goal of sparking your curiosity and sense of exploration."
[via Bing]