Billboard to show streaming music stats on their charts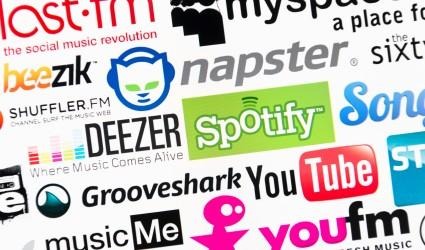 The way we consume music has changed dramatically. What used to be album sales have quickly, and sometimes dramatically, turned into streaming audio. Services like iTunes bridged a gap between physical and digital sales, but we're well past that, now. Streaming is in, and monthly subscriptions have supplanted our out-of-pocket spend for albums. To reflect actual song plays, Billboard will now start to appreciate streaming statistics in their reports. It's the first big change since Billboard started using SoundScan metrics.
The first Billboard chart to show these stats will be released on November 30.
Billboard's reasoning is to accurately portray an artist's staying power. Currently, an artist will peak on the chart, and disappear prematurely. Silvio Pietroluongo, billboard's Director of Charts, told The New York Times "We were always limited to the initial impulse, when somebody purchased an album. Now we have the ability to look at that engagement and gauge the popularity of an album over time."
So how will Billboard work streaming stats into their charts? From the report:
SoundScan and Billboard will count 1,500 song streams from services like Spotify, Beats Music, Rdio, Rhapsody and Google Play as equivalent to an album sale. For the first time, they will also count "track equivalent albums" — a common industry yardstick of 10 downloads of individual tracks — as part of the formula for album rankings on the Billboard 200.
This will be good for artists to see how streaming actually helps them, if it does. It can also be a good metric for both record labels and steaming services in trying to hash out streaming deals.
Source: The New York Times