'Bill Nye Saves the World' to premiere on Netflix in 2017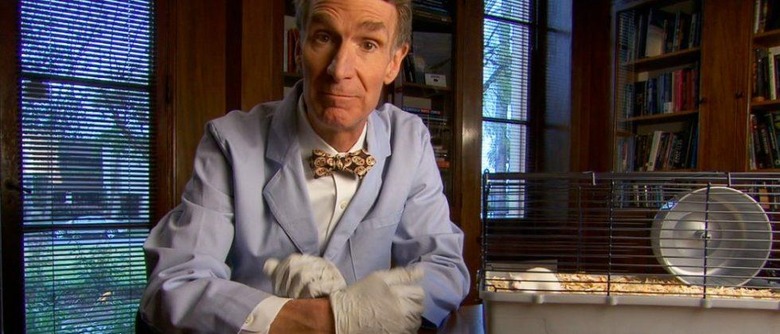 Children of the 1990s have something to get excited about, as Netflix has announced a new show starring none other than Bill Nye The Science Guy. Dubbed "Bill Nye Saves the World," this new endeavor will put Bill Nye in the driver's seat of his very own talk show. As someone who looked forward to those days in science class where we'd get to watch an episode or two of Bill Nye The Science Guy, this is wonderful news.
But this won't just be a show '90s kids looking for an injection of nostalgia can enjoy, as those who love all things science will definitely want to check it out. That's because Bill Nye Saves the World will have Nye and head science writer Phil Plait tackling controversial topics and debunking the many myths surrounding them using arguments steeped in science.
"Today, I'm excited to be working with Netflix on a new show, where we'll discuss the complex scientific issues facing us today, with episodes on vaccinations, genetically modified foods and climate change," Nye said in a statement. "With the right science and good writing, we'll do our best to enlighten and entertain our audience. And, perhaps we'll change the world a little."
Not only will Nye be hosting guests with this show, but there's also the promise of experiments and demonstrations, in what appears to be a throwback to his first foray into television. Netflix says that Bill Nye Saves the World will premiere in spring 2017, so it sounds like eager fans don't have too much longer to wait. Will you be watching as Bill Nye does his Science Guy thing in his new show?
SOURCE: IndieWire