BikeHUD Adventure augments your motorcycle rides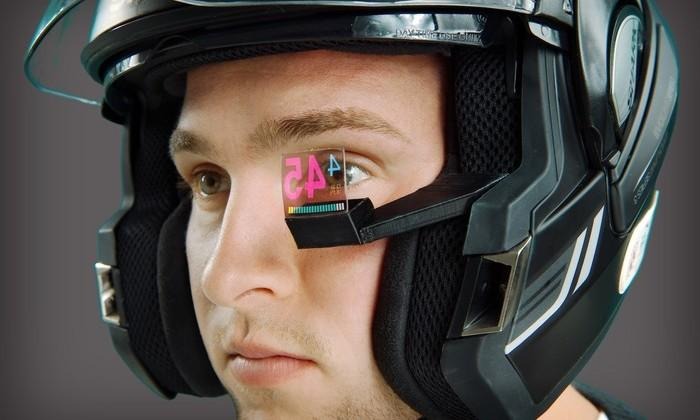 Drivers have no lack of options when it comes to head-up displays (HUDs), but those who use a motorcycle to get around are less fortunate. Though we've seen some options for motorcyclists, not many are presently available on the market, and so any addition is a welcomed one. The BikeHUD Adventure is one of the newest models to surface, and as you'd expect it works in the same way as HUDs for cars, displaying things like speed and, in this case, gear so that users don't have to look down at the speedometer.
The BikeHUD Adventure is a follow up to the company's BikeHUD Classic, and with it comes support for any motorcycle helmet and any motorcycle. The HUD can be easily moved from one helmet to another, with it working in conjunction with an on-bike controller that feeds data to the display on things like gear, indicators that are in use, and engine revs.
The HUD can also be used with cameras to add video feeds for eliminating blind spots and revealing what is nearby without physically turning to look. The BikeHUD platform is designed to be plug-and-play, so one can start out with just the in-helmet unit and later on add in cameras and controllers as desired.
BikeHUD Adventure has just launched on Kickstarter, where the company behind it hopes to raise £120,000 to finalize the design and begin manufacturing. You'll need to pledge at least £245 to get one of the BikeHUD Adventure units, which is estimated to start shipping (global) in August of 2015.
SOURCE: Kickstarter