BigScreen puts your PC inside VR to share with others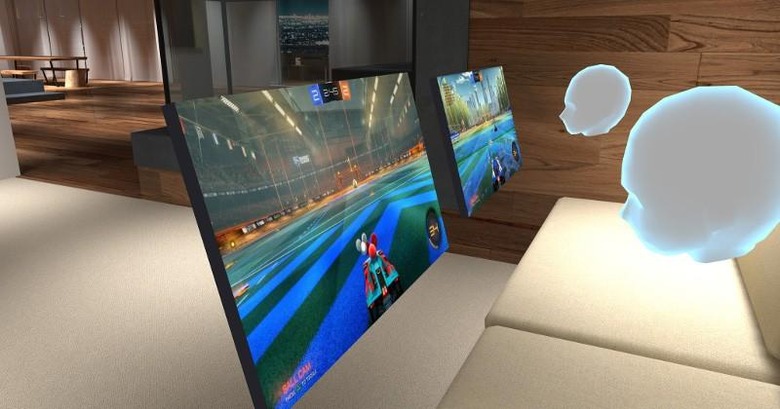 Even to today, virtual reality is primarily perceived as an entertainment technology. Interestingly, it isn't even seen as a social one, considering the limitations of what users are able to do socially when wearing those headsets. One company, however, is striving to turn that misconception around. BigScreen, which has a VR product of the same name, will soon be launching what can easily be described as a revolutionary computing experience that transports your computer into the VR world for you, and anyone else you may invite, to use and see.
The idea is simple yet powerful. It is akin to having a near infinite monitor inside the virtual world, display what would normally be displayed on your real-world physical computer monitor. In effect, anything you can do, anything that you can see, be it a web page, a streaming video, or a regular computer program, can be seen in VR. You can even choose to project the display on a VR wall instead, to make it more visible for anyone in the same VR room. You aren't limited only to content specifically designed for VR or to apps of the same nature. Almost anything is fair game.
And yes, there is an aspect of collaboration here, something that is really only possible with VR. You can have, for example, many such virtual monitors inside the same virtual space, like having a virtual office where everyone can have a sense of proximity with each other, even if it's a virtual one. Or, you can have one large virtual screen, or the virtual wall, to display content for everyone to see, be it a business slide presentation or a funny video.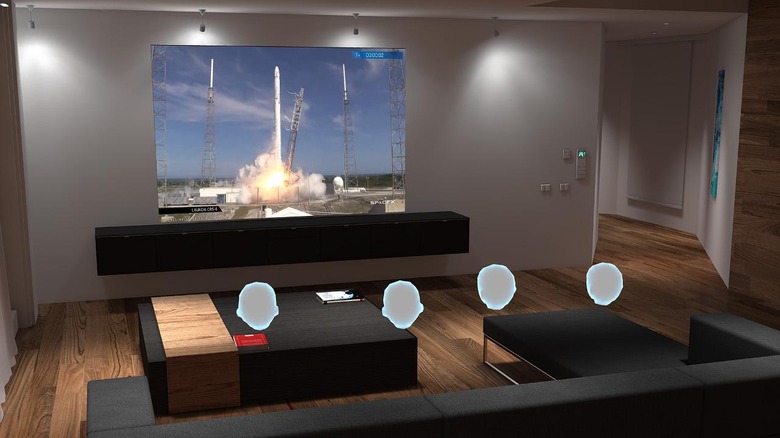 Of course, it doesn't do away with some of the inherent problems with VR. Other people, even in the same virtual room, are naturally represented by avatars. Amusingly, in BigScreen's case, they are eerie floating heads with no defining features whatsoever. When you don the VR headsets, you are still shut out from the rest of the real world. Admittedly, this use case is one area where virtual reality might actually fare better than augmented reality. AR makes it easy and fancy to collaborate on virtual objects when all users are physically present in the same area. When collaborating with other people from across the globe, it is easier to do in VR and without the distractions that real-world objects might impose on our field of view.
Details on the BigScreen are still sparse, like computer requirements and the limits of what can be run inside the virtual world. The software, however, is set to launch next month and is already in public beta for anyone to see. It will be compatible with the Oculus Rift and HTC Vive at launch, but the Samsung Gear VR might also be in the works.
SOURCE: BigScreen
VIA: UploadVR