Big Spotify app update seems ideal for drivers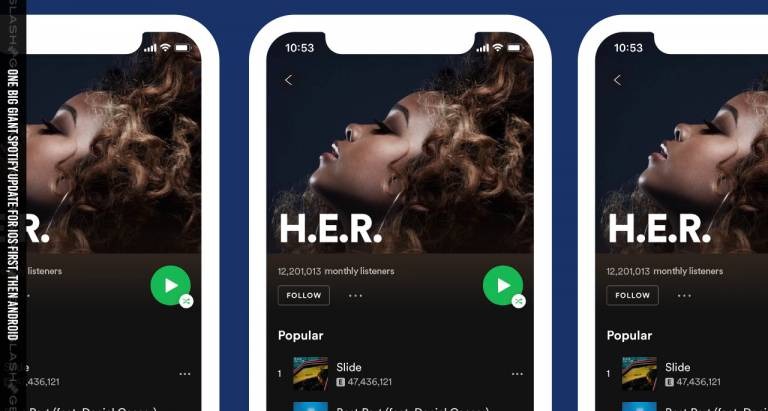 If you're on an iPhone today, you'll see changes to Spotify in the next few hours. If you're using an Android device, you'll find Spotify updating "soon". If you're on any mobile device and you've been waiting for Spotify to give you something new – beyond new media, of course – you're in luck. Today's reveal from Spotify shows the app taken out a whole new door.
The update isn't expressly – not officially – made for your vehicle, or your use in a vehicle. But if you look at the details and spot the clues, it seems clear the change pointed in that direction. This new update for Spotify makes things bigger, fatter, easier to access, and far more friendly for people looking to find and play music at a glance.
"Both Free and Premium subscribers will benefit from a more streamlined, easy-to-use interface with fresh designs to actionable icons that will make playing your favorite song or playlist as simple as the tap of a button," wrote a Spotify representative. This all begins with track views.
In every different form of track views, except the view inside an Album, you'll find track cover art. This means that your massive playlist of every Lizzo song ever made will now have an image of the album from whens each track came. This will be particularly helpful when it comes to Weezer albums.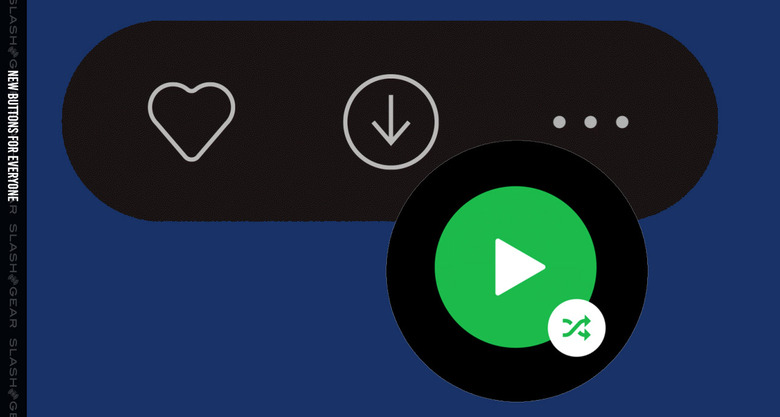 A similar change is coming in track listings for "liked" songs. You'll see a little heart icon next to the names for each track, if you've "liked" them before.
Action Rows are modified for easier access now, with "Like" and "Play" in a far more central location. This update also makes the whole UI more "adaptive" to the size of oddly-shaped screens.
There's a new SHUFFLE button that allows users to play a list in shuffle mode without needing to first tap the shuffle button, then play. It's all in one now. That won't get confusing at all, will it?