Big Fallout 76 feature updates coming in 2019, says Bethesda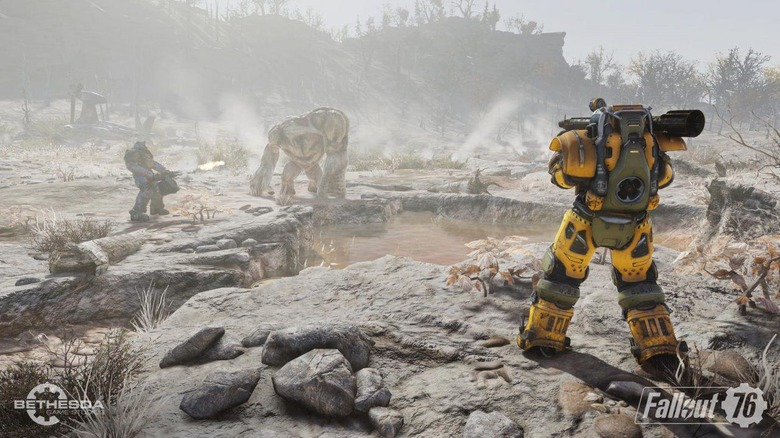 To say that Fallout 76 had a rocky launch is probably understating it. From bugs to shattered hopes, Fallout 76 certainly disappointed its share of fans. Bethesda is going to start to turn that around this month, as the company plans to release a "big update" to the game at some point in January.
What will be included in this update is unknown, but Bethesda says that it "will address many of the issues you've been providing feedback on." The company compares it to the update that arrived on December 11, which was another large update that fixed a lot of player complaints. We're told to watch for full patch note, which should be arriving soon.
In a blog post to its official site, Bethesda goes on to say that it's "building an incredible list of future updates," beyond this month's patch. Here Bethesda gets a little more specific, noting that these incoming updates will add things like new vaults, weekly in-game events, and perhaps most importantly, player vending.
Player vending is something that has been frequently requested by the community, but unfortunately, we don't know what form it will take since Bethesda's announcement doesn't go into further detail. Whatever player vending actually looks like when it arrives, it doesn't seem like it's a feature that's coming along with January's update, as Bethesda's post suggests it'll be something added as we move through 2019.
Bethesda wraps up by saying that 2019 will be an "exciting year for Fallout 76," so here's hoping the game evolves significantly over the coming months. In the meantime, we'll keep an eye out for more information on this impending patch, so stay tuned for that.