Bezo's Blue Origin preps for its first unmanned spaceflight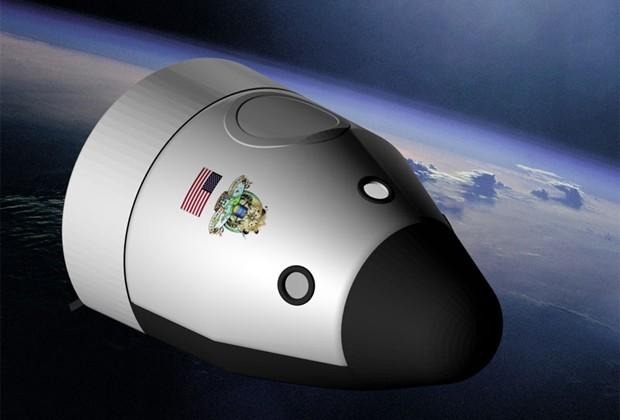 The competition for private spaceflight is gearing up as companies compete for the privilege to send a new breed of tourists into space. Competing with Virgin Galactic and Elon Musk's Space X is Blue Origin, the covert rocket company owned by Amazon founder Jeff Bezos. Blue Origin's latest spacecraft is the New Shephard, which is designed to be capable of carrying 3 or more astronauts and a full cargo load into sub-orbital space. New Shephard will soon begin unmanned test flights in sub-orbital space this year.
The New Shephard uses a hydrogen-fueled BE-3 booster engine which is capable of vertical take-off and elusive vertical landing. When done properly, the BE-3 boster engine is reusable for future missions. On top of the engine sits the crew capsule, which returns to earth via a parachute descent from 62 miles above the earth at the border of orbital space.
When the New Shephard actually launches with a crew, the flight will be about 10 to 15 minutes, spending almost five minutes in zero gravity. Blue Origin says its future customers could be scientists or space tourists, and they will all undergo training sessions in the days prior to launch.
Blue Origin has an entirely different business model than NASA as it has a, "long-term goal of making space safe, reliable, and affordable so millions of people can go." If you want to spend the 4 to 5 minutes in space on New Shephard, you're going to have to wait before you can buy a ticket for this ride. Blue Origin plans to carry out an array of test flights before New Shephard is deemed safe enough for human crew and scientific testing cargo.
Source: CBS News