Beyond Meat is bringing plant-based meatballs to Subway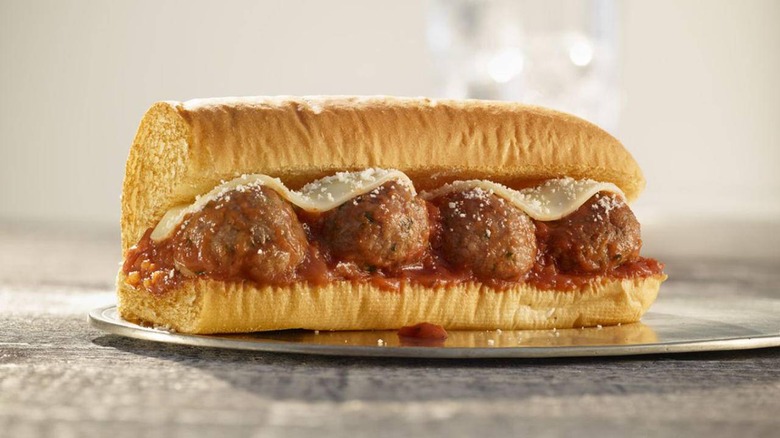 Plant-based food company Beyond Meat has announced that it is collaborating with fast food sandwich company Subway on launching a meat-free meatball sub. The news arrives only days after Burger King announced its nationwide rollout of competitor Impossible Burger's meat-free Whopper sandwich. According to Subway, its new Beyond Meatball Marinara sub will be available for a limited time at hundreds of stores.
Demand for plant-based food products has spurred the creation of meat-free 'meat' products that taste and look like the real thing, at least compared to old school veggie burgers. Though Impossible Foods has dominated the market with its Impossible Burger, Beyond Meat's own plant-based products can be found in grocery stores across the US.
Impossible Foods teamed up with fast-food company Burger King to deploy its plant-based burger patty, giving many consumers the chance to try this alternative product for the first time. Beyond Meat is doing something similar with Subway.
The Beyond Meatball Marinara sub will be styled after the company's classic sandwich, featuring marinara sauce and cheese combined with Beyond Meat's meatballs to offer consumers a vegetarian alternative to a traditionally meaty sandwich. The product will be offered in 6-inch and 12-inch sizes.
Subway
this plant-based meatball sub in September at 625 stores located in the United States and Canada. The company says the offering will only be available for a 'limited time,' but it's unclear how long Subway anticipates selling the sandwich.