Beyond Meat: Dunkin, Chipotle, and a new fake bacon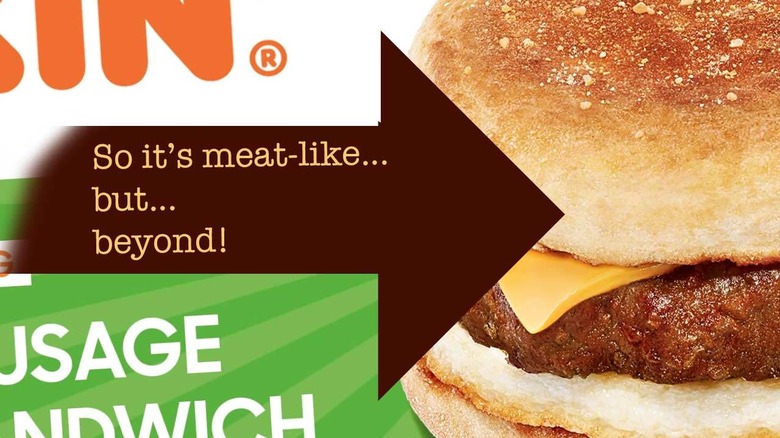 The company Beyond Meat have hit a point at which basically anything they do becomes newsworthy. Companies like Dunkin Donut and Chipotle made public announcements this week on Beyond Meat – one because they'll have a new product in their store, the other because they decided they would NOT be carrying Beyond Meat. At the same time, Beyond Meat announced that they're looking into creating a substitute for none other than the breakfast favorite bacon!
Beyond Meat is a producer of plant-based meat substitutes like chicken, beef, and pork. They were founded back in the year 2009 by one Ethan Brown, and they began making their product available across the USA in the year 2013. That same year, the People for the Ethical Treatment of Animals named Beyond Meat their company of the year (for 2013).
Beyond Bacon
It would appear that Beyond Bacon is in the making. According to Bloomberg, Chief Executive Officer Ethan Brown suggested "in an interview" that the company's bacon substitute is "improving as it goes through development."
"We understand from Beyond that it's in the works," said Emily Murphy, director of specialty procurement at Baldor Foods. "We're looking forward to trying their bacon whenever we can."
Dunkin Donuts
This week the folks at Dunkin are serving the Beyond Sausage Breakfast Sandwich. This sandwich is made with "100% plant-based ingredients and a mix of spices crafted especially for Dunkin'." The Beyond Breakfast Sausage patties include no gluten, soy, or GMOs.
Dunkin in Manhattan is the only location to have this sandwich thus far. It's expected that availability will spread in the near future. Similar breakfast sandwiches from Beyond Meat are available at A&W Canada and Tim Horton's Canada.
A limited number of Del Taco, Carl's Jr., and TGI Fridays locations also serve Beyond Meat. Meal-kit provider Blue Apron announced this month that they'd be adding Beyond Meat to their recipe list, too.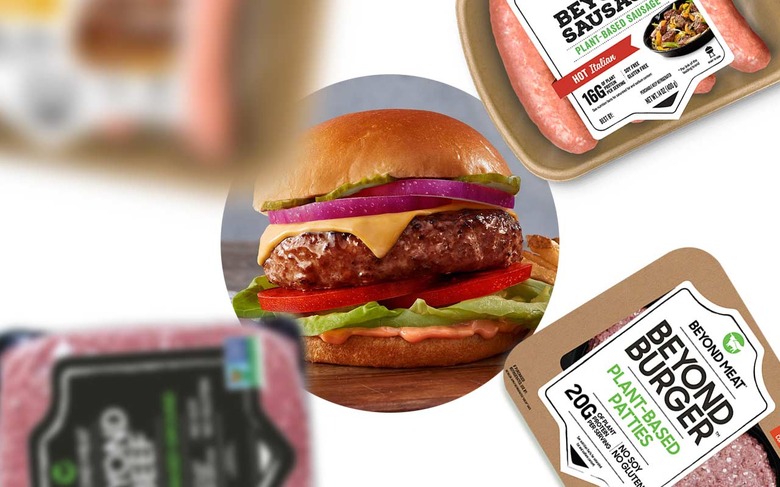 Chipotle's word
Yum Brands' Taco Bell announced in June that they'd NOT be adding Beyond products to their menu. Just this week Yahoo Finance was told by Chipotle CEO Brian Niccol that they would not be adding either Beyond Meat or Impossible Foods (Beyond Meat biggest rival for meat alternatives) products to their lineup.
It's likely due to Chipotle's stated food standards which rest largely in whole ingredients. This means little to no processed food – which puts both Impossible and Beyond out of the running. Earlier this year White Castle and Red Robin have teamed up with Impossible Foods instead of Beyond Meat to offer limited-time sandwiches with meat alternatives.