beyerdynamic Xelento wireless earbuds offer 'an audible piece of jewelry'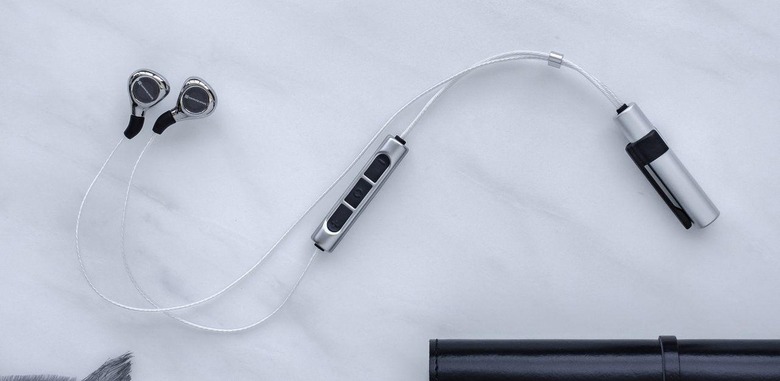 Beyerdynamic has introduced a new version of its Xelento earbuds, the Xelento wireless. This model, as the name suggests, features Bluetooth for wireless use with a smartphone or other device. The company says its new model offers high-end sound despite the Bluetooth transmission, making them suitable for the discerning audio connoisseur. Along with the high-end wireless audio comes an attractive design (and expensive) design.
Beyerdynamic says it has used the same Tesla transducers with the new wireless model that it did with its wired Xelento remote model. However, the company 'redeveloped [them] from scratch,' using ring magnets that are 16x smaller than the ones used with the T 1 headphones. These are joined by ultra-fine voice coils, the combination of which is a greater frequency response and a bass described as powerful and precise.
The company has put a lot of focus into the usability of these earbuds, saying they weigh only 7 grams and are so light you'll barely feel them while in use. The company used a bunch of measurements and tech to provide 'anatomically shaped' ear tips for the Xelento wireless. A total of seven ear tip sizes are offered ranging from a very small XS to 3XL. There are also Comply ear tips that have a classic foam shape and come in three sizes.
As we'd expect from a modern pair of earbuds, the Xelento wireless feature a built-in remote control that has both phone and playback controls, as well as an integrated microphone. The cable itself is silver-plated. Users can expect up to 5.5hrs of playback on a charge, as well as a carrying case for traveling with the model.
The Xelento wireless arrive in July for 1,199 Euros.
SOURCE: beyerdynamic