Bethesda's Rage 2 revealed with a ridiculous (and colorful) trailer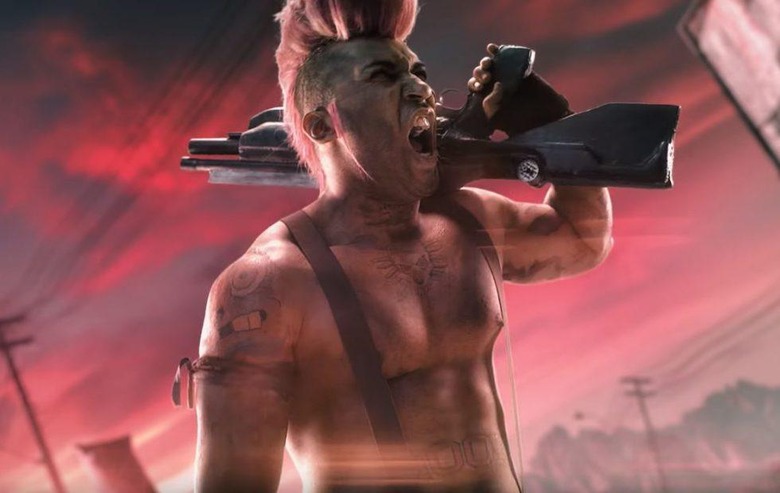 Thanks to leaks that surfaced last week, we had a feeling that Rage 2 might be in development, and today Bethesda confirmed it. Rage 2 was announced today with a one-minute long teaser trailer that's very loud and in-your-face, so prepare your senses. Unfortunately, it doesn't show off any in-game footage, so you might want to temper your expectations going in.
The good news is that we won't have long to wait before we get a closer look at Rage 2. Bethesda said today that the title's first gameplay trailer will be released tomorrow, along with more details, at 10 AM Eastern. It's then, presumably, that we'll see what's changed in the seven years that the Rage series has sat dormant.
Yes, it might be hard to believe, but it's been the better part of a decade since the original Rage first landed. In the lead-up to Rage's release, it was given a ton of attention for the fact that it was the first game built on the id Tech 5 engine. It was also the first id Software title with Bethesda acting as publisher, which at the time was a sign of things to come as it was less than a year later that ZeniMax Media acquired the studio.
Though talk of a sequel started up shortly after Rage's release, those plans were quickly shelved so Bethesda and id Software could turn their attention toward developing a new title in the DOOM franchise. Last week, Walmart posted a listing for Rage 2 early, and when that mistake caught the attention of Bethesda itself, it became pretty clear that a sequel is in the works. Today Bethesda said the launch of this teaser trailer is a "surprise to absolutely everyone," which suggests that it wasn't planning on revealing the game so soon.
Perhaps Bethesda planned to announce the game during its E3 2018 press conference? That's the most likely scenario, but now that Walmart let the cat out of the bag, we're getting the reveal early. Still, we can expect to hear plenty more about Rage 2 during E3, so look forward to that and be sure to stayed tuned for the gameplay trailer that's arriving tomorrow.