Bethesda E3 Roundup: Everything you need to know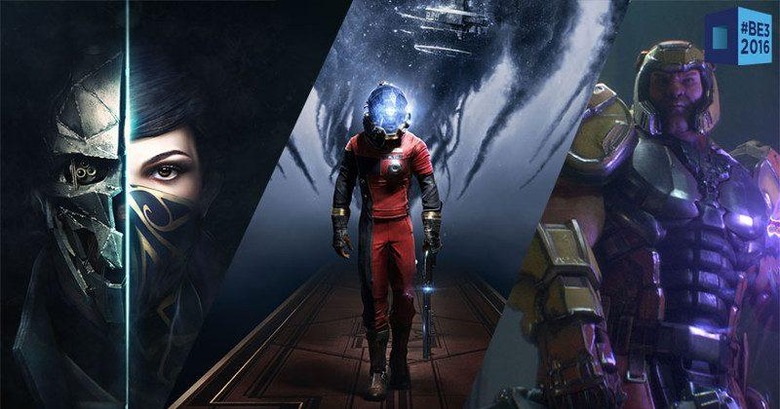 It's E3 again, so naturally there is a ton of gaming news to sift through. Gamers, of course, have their favorites and loyalties, and suffice it to say, many of them were not disappointed this year. Take for example, Bethesda, who nearly had a dozen title to talk about for E3 this year. Those, however, aren't just new titles designed to bait in new, unsuspecting buyers. The game publisher also has a few treats and surprises to tempt fans of existing franchises to buckle up and gear up for another journey into their beloved fictional worlds.
Fallout 4 is practically a year old, which is quite old for a game. It hasn't grown stale, however, thanks to the ingenuity of the community that keeps on churning user-created content. In order to give players even more tools to create their dream death traps, Bethesda will be launching three add-ons in the coming months. Following the previous Automatron add-on, the new Contraptions DLC will give more things for players to build. These range from simple armor racks to fireworks to complicated elevators. In case you prefer to build people rather than things, the new Vault-Tec might be more your thing. As the name so clearly says, you can create Vaults that attract new Dwellers. And, of course, you can perform experiments on them. Legally? Perhaps. Morally? You're the Overseer, so you decide. And in case you prefer destroying things over building, a trip to the amusement park turned scavenger land of Nuka-World will probably tickle your fancy. Contraptions launches next week, June 21, while Vault-Tec rolls out in July. Nuka-World, on the other hand, won't land until August.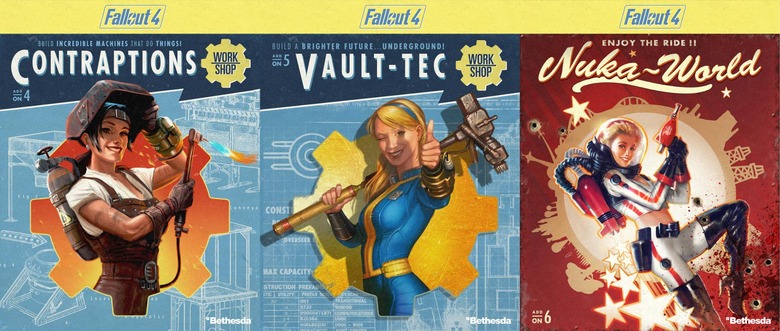 When Bethesda was gearing up for the Fallout 4 launch, it also dropped Fallout Shelter, which let players enjoy the post-apocalyptic world on their mobile devices but in a totally different flavor. With Update 1.6 coming in July, the game will offer more ways or you to control enjoy your Dwellers. Fallout Shelter will then feature an all-new Quest system which Dwellers can take outside of the safety of the Vault. But perhaps even more exciting news for Fallout fans, Shelter will be coming to PCs as well. So that's a two for one deal when Update 1.6 hits next month.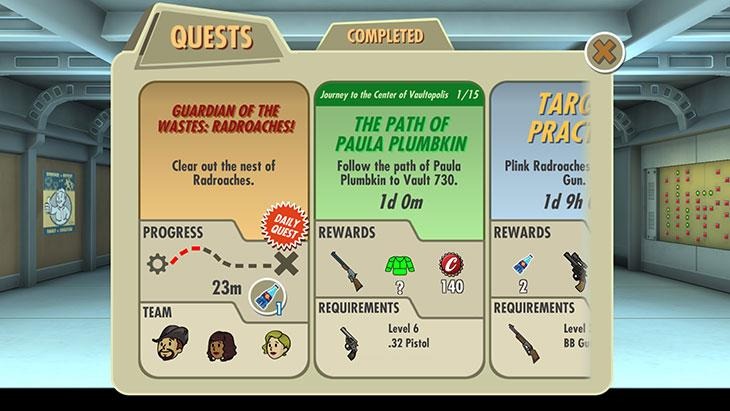 Another existing franchise that's getting a revisit is Skyrim, the fifth and so far last major (offline) installment in The Elder Scrolls universe. Although no new major content is coming to this five year old game, Skyrim Special Edition still brings a few goodies to the table, like remastered assets and "volumetric god effects". For console gamers, the Special Edition brings many of the PC mods to the game, like new quests, characters, dialogs, and more. For PC gamers who already bought game plus all three add-ons (Dawnguard, Hellfire, Dragonborn), the Special Edition brings the gift of free. That is, Skyrim Special Edition will be a free upgrade for them. The Special Edition launches October 28 this year on the Xbox One, PlayStation 4, and the PC.
Bethesda, of course, has new stuff as well, though they all give a nod to the past, too. Dishonored, the surprise assassination slash magic action game, is getting a sequel. Simply called Dishonored 2, the game brings the player on a field trip outside the famed city of Dunwall to a completely new setting of Karnaca. That's not the only new thing either. Corvo is now joined by daughter Emily and players can choose to play either. While players of the first game will be familiar with the older Attano's powers, Emily Kaldwin won't be playing second fiddle, especially with some time-bending powers in her arsenal. Dishonored 2 will arrive on November 11, available on the PS4, Xbox One, and the PC.
Like any good new major title, Dishonored 2 will also come with a collector's edition that includes replicas of Corvo's Mask and Emily's Ring, all for $99.99.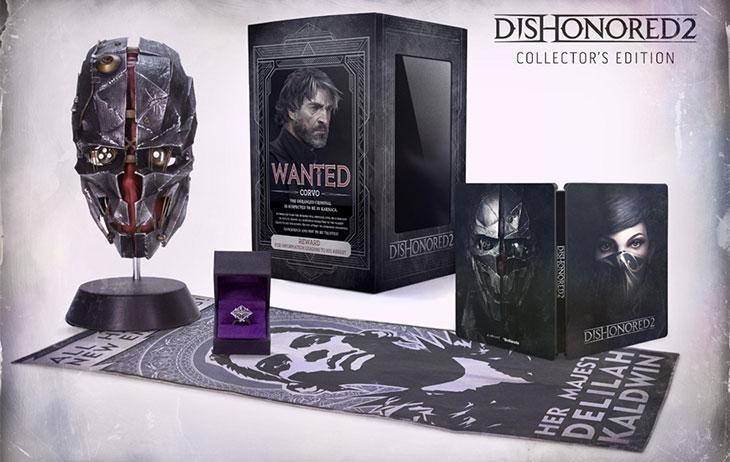 Although just a month old, DOOM, the rebirth of the iconic FPS title, is already getting some updates. And fortunately most of them are free. For example, the SnapMap creation tool will be enjoying new constructions modules, logic options, and content. Multiplayer, on the other hand, will be receiving a one-flag CTF mode called Exodus and a capture-and-hold mode named Sector. Speaking of free, DOOM will have a special free demo version like in the days of old. And like in those days, the demo is time-limited, only while E3 lasts. Not so free is the upcoming Unto the Evil multiplayer DLC coming net month.
A somewhat unexpected surprise is the new Prey sci-fi first person action game, carrying on the title of the same name. Just like DOOM, Prey, which isn't spelled PREY, is a reimagining of the popular game that had an unpopular sequel. Starting from a clean slate, Prey turns back the clock to 2032, where you wake up in a space station and plunged into a fight for survival against, what else, aliens. Luckily for you, you happen to have "mind-bending abilities" along with weapons and wits to help keep you alive. No exact date for Prey yet aside from sometime in 2017.
And those are just the major highlights of Bethesda's big reveal at E3 2016. We mustn't fail to mention Quake's return to mainstream with Quake Champions multiplayer arena. And then there's the Elder Scrolls: Legends, the card battle game that is not only getting a story-based campaign mode, it is also coming to the Mac, iOS, and Android. Suffice it to say, gamers, particularly fans of Bethesda's titles, will have a lot to look forward to in the coming months. Which also means they have a lot to save up for as well.