Beta sign-up for The Witcher 2 modding tools now live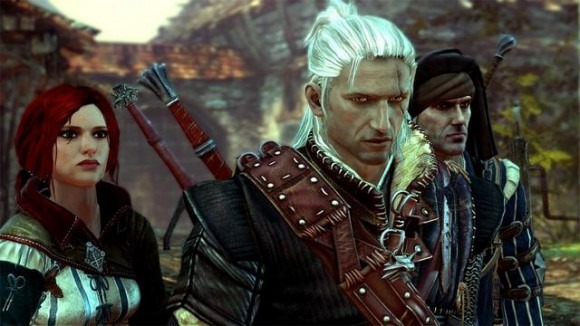 Ask any PC gamer what makes the platform so great, and (after bragging about the hardware in their rig) mods are bound to come up at one point or another. After the immense success of The Witcher 2, CD Projekt Red is ready to open the game to modders, giving players the opportunity to create their own adventures set within the Witcher universe. It's an exciting prospect to be sure, and if you're interested in CDP's REDKit, you may be pleased to know that you can now sign-up for the beta.
Yes, unfortunately CD Projekt Red won't just be unleashing REDKit and letting modders go nuts, as it has to make sure it has a good platform to offer modders first. That's where you come in: if you're a modder, CD Projekt Red wants you to sign up for this beta and help it develop a better set of tools to eventually offer to everyone. Beta sign-ups start today and run through September 30, so make sure you get your application in before then.
In a statement today, CDP studio head Adam Badowski explained what makes REDKit so great. "We have our own vision for RPGs, they should present an exciting story and give players lots of choices that really matter," he said. "The REDkit is designed to create adventures that way – mature, non-linear and engrossing stories set in vivid worlds filled with believable characters."
The Witcher 2 is already an amazing game on its own, but with modders constantly providing new content, it stands to become even better. We don't know when CD Projekt is planning to wrap up this closed beta, and for that matter, we're not sure when the studio will be releasing the finished toolkit. When it finally does, however, it'll be big, so be sure to keep an ear to SlashGear for more information!