Today's video game industry draws a lot on the successes of the past, and that certainly isn't a bad thing. With so many indie developers (and a few triple-A developers) paying homage to gaming's past, we've been treated to a number of excellent games, and here we'll round up just a few of the best for those who want a hefty dose of nostalgia to go along with their gaming. Keep in mind that this isn't necessarily a list of the best classic games available for PC, nor is it a list of the most recent games available. Rather, it's a list of games, both new and old, that draw on the past to deliver an experience that's worth both your time and money.
5. Undertale
Undertale is a game that pays homage to a lot of classic titles – it has a quirkiness that's reminiscent of EarthBound, while its combat is a throwback to the bullet hell genre. Those homages aside, though, Undertale also happens to be an excellent game that seems almost universally loved by critics and players alike. To say much more about the game itself would ruin one of the best surprises of recent memory, so all you need to know is that people love it and it only costs $10. Drop a Hamilton and go in blind for an experience you won't soon forget.
4. Age of Empires II: HD Edition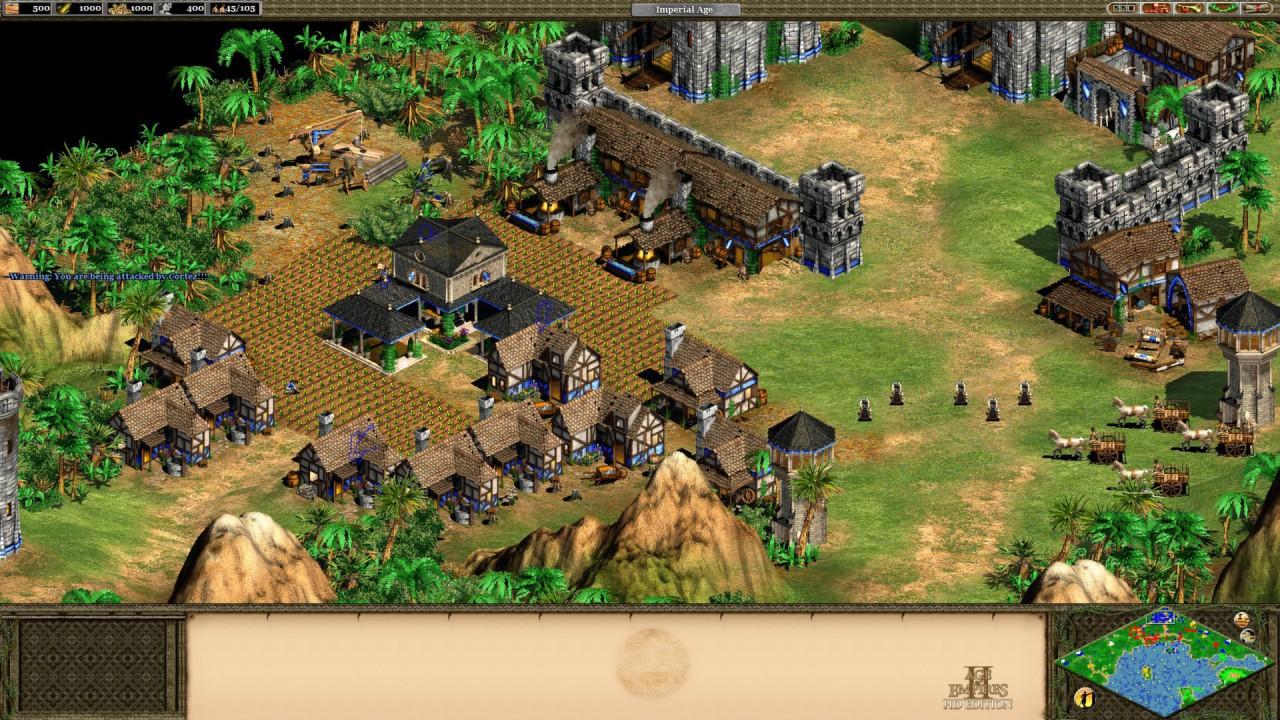 Okay, I know this one is kind of cheating, but when you're talking about games that draw inspiration from the past, sometimes it's best to go to the source. Age of Empires II: HD Edition takes one of the best real-time strategy games ever made and gives it an HD coat of paint. It doesn't do much more than give the resolution a bump up, but honestly, it didn't need to more than that. After all, as far as RTS games go, Age of Empires II is nearly perfect in its execution, so updating the visuals and revitalizing the online multiplayer was all that was needed. A must-have if you're a fan of real-time strategy games.
3. Dust: An Elysian Tail
Dust: An Elysian Tail is a few years old at this point, so the fact that it's on this list should speak volumes about its quality. Heavily inspired by the Metroidvania games that came before it, Dust: An Elysian Tail masterfully blends a number of genres, being equal parts platformer, brawler, and RPG. Even more impressive is that it was developed almost entirely by Dean Dodrill, though he did recruit help in finishing the voice acting and producing the soundtrack. If, like many people who grew up in the 90s, you spent countless hours exploring games like Metroid and Castlevania, you'll definitely want to check this out.
2. Stardew Valley
If you were a fan of Harvest Moon back in the day, there's a very good chance you'll enjoy Stardew Valley. In my opinion, it's among the best games of the year, and like Undertale and Dust, Stardew Valley was also developed by a single person. Stardew Valley is essentially a love letter to Harvest Moon, tasking players with turning a plot of land overrun by mother nature into a successful farm. The town of Stardew Valley offers plenty for players to do when they need a break from farming as well, as it has a cast of interesting characters to interact with, a mine to explore, and seasonal events that bring the whole town together to celebrate. At $15, it's an outright steal and worth every penny.
1. Divinity: Original Sin Enhanced Edition
If you read my Top 10 RPGs list during Steam's most recent summer sale, it shouldn't surprise you to see this game make the list. It's one of the best games I've ever played, due in large part to the fact that it successfully pays homage to the CRPGs of the past. The influence of games like Baldur's Gate, Icewind Dale, and Neverwinter Nights is clear here, but Divinity takes the foundation laid down by those games and creates something that stands head and shoulders above most RPGs released in the past decade. Late last year, developer Larian Studios launched the game's definitive version, Divinity: Original Sin Enhanced Edition, and with Original Sin 2 scheduled to launch in December, now is the perfect time to check this gem out.
So there you have it, some of the best retro-inspired titles for you'll find on PC. While no game is for everyone, these games will be worth the cost of admission for most players. Obviously, these are just my personal opinion, and there are likely plenty of retro games I've yet to play, so if you have a favorite you don't see on the list, tell us about it in the comments below!