Best of Android flagship phones of H2 2016 - The Pros and Cons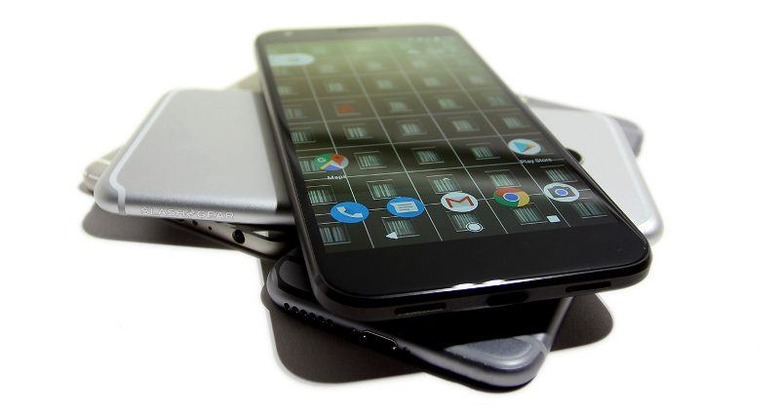 The year is about to come to a close, but before that is, of course, the holidays and the shopping season and the shopping that goes along with it. If you've been waiting until then to make that long-planned high-end smartphone purchase, either for yourself or a lucky, special someone, the good news is that there is quite a lot to choose from. The bad news: there is a lot to choose from. To help whittle down the selection, here are 8 of the most notable Android flagship smartphones that popped up in the second half of the year.
Google Pixel/Pixel XL
This is probably a no-brainer. Almost all Android fans probably have their eyes on Google's first ever self-made smartphones. Unless they're die-hard Nexus fans or anti-Google Android fans. OK, maybe not everyone's buying the whole Pixel and Pixel XL spiel, but it's hard to deny the device's appeal. If you can get past the odd glass plate design at the back.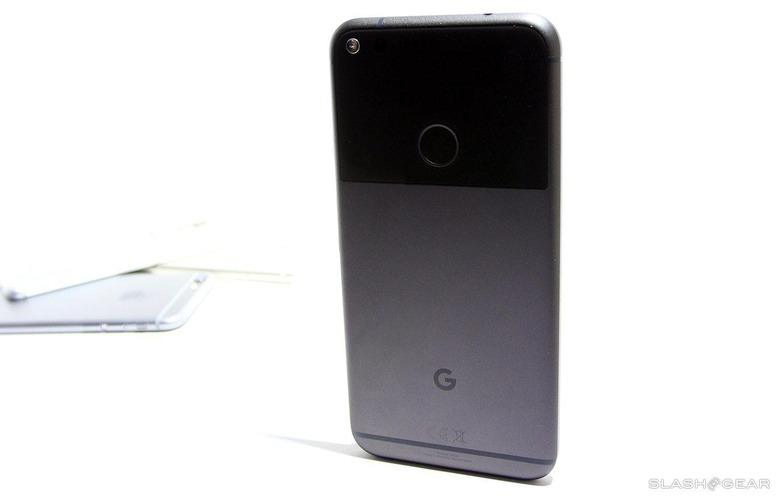 • Operating System: Android 7.1 Nougat• CPU: Qualcomm Snapdragon 821• RAM: 4 GB• Storage: 32 or 128 GB• Display: 5.5-inch FHD/5.5-inch QHD• Main Camera: 12.3 MP Sony IMX378, f/2.0, EIS, HDR+• Secondary Camera: 8 MP Sony IMX179, f/2.4• Battery: 2,770 mAh/3,450 mAh, Fasts Charging• Price: $749.99/$869.99Where it excels: Google has put a lot of emphasis on the Google Assistant, a feature that remains an exclusive to these two. But not everyone is going to be able to utilize that smart personal assistant. Almost everyone, however, will appreciate the Pixel's cameras, rated by DxOMark to be the best of the best. And that's even with only Electronic Image Stabilization (EIS). And there's practically unlimited cloud storage go with it! Google really pulled off a rabbit with this one.Where it falls short: Google might be trying to be like Apple selling iPhones, but it can't beat Apple when it comes to selling its flagship phone almost everywhere. Although just a tiny bit better than the Nexus, the Pixel and Pixel XL are still in short supply, making it harder to get your hands on one. And that design is really, really odd.
LG V20
While not a complete flop, the LG G5 launched in the first half of 2016 wasn't exactly the hot seller that LG had hoped. Perhaps the modular smartphone idea was just far too ahead of its time. The LG V20, on the other hand, exchanges modularity for capability, sporting some of the best audio equipment you can find in a smartphone.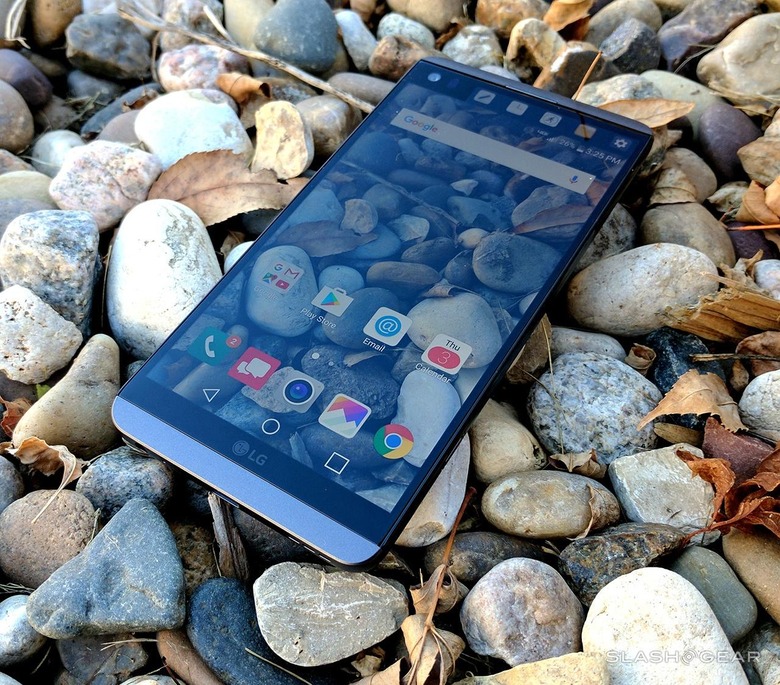 • Operating System: Android 7.0 Nougat• CPU: Qualcomm Snapdragon 820• RAM: 4 GB• Storage: 64 GB, expandable• Display: 5.7-inch QHD• Main Camera: 16 MP f/1.8 + 8 MP f/2.4, OIS, HDR, Hybrid AF• Secondary Camera: 5 MP, f/1.9• Battery: 3,200 mAh, removable, Quick Charge 3.0• Price: $769.99Where it excels: The LG V10 prided itself for two things: the second screen strip at the top and its camera app with manual controls. The V20 takes the latter one step further by not only boosting the camera specs but also empowering its audio capabilities. Not only do you get "studio-quality" audio recording, you also have what is touted to be the first 32-bit Quad DAC found in a smartphone.Where it falls short: Should the V20 fall in water, it might be time to bid farewell. The smartphone doesn't exactly have the best dust and waterproofing ratings, but LG insists it has nothing to do with the removable battery. And while the audio output is great, it can only be heard if you have compatible headphones, like the B&O BeoPlay that ship with some, but not all, boxes.
Huawei Mate 9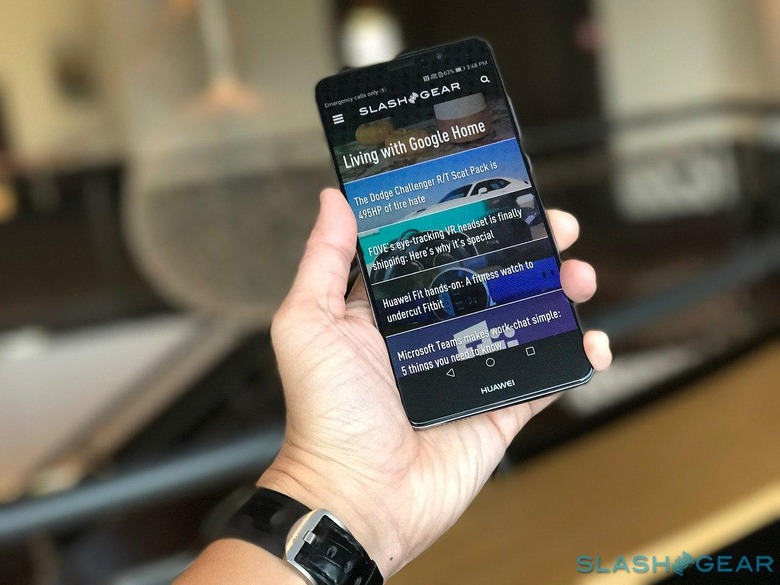 Huawei may not yet be a household name in the US, even after the somewhat successful Nexus 6P, but it might very just land on the smartphone map this year thanks to the Huawei Mate 9 trio (just recently, quartet). Huawei pulled out all the marketing stops on this one, pulling in the biggest names that money can buy, from Leica to Porsche Design, while still retaining some of the things that made the Huawei P9 just as notable.
Where it excels: The Huawei P9 was praised for its dual lens camera, which was the first time Leica lent its name to a smartphone. The Mate 9 carries on that tradition and takes it further, placing the high-end camera sensors on a team of high-end specs. Well, somewhat, depending on which model you get.Where it falls short: Buyers might end up a bit confused with this one, because there are two models available, three depending on whether the Huawei top brass smiles upon us. There is the more affordable Mate 9 and the extremely not affordable Porsche Design Mate 9. In China, Huawei launched the Mate 9 Pro as a compromise between the two, though it's still unknown whether that will be found elsewhere as well.
Xiaomi Mi Mix
The Xiaomi Mi Mix is, practically, a concept phone, but one that you can already purchase. Depending on where you are, of course. The allure of a near bezel-free smartphone is just hard to resist, especially when it comes with flagship hardware at the same time.
• Operating System: Android 6.0 Marshmallow• CPU: Qualcomm Snapdragon 821• RAM: 4 or 6 GB• Storage: 128 or 256 GB• Display: 6.4-inch 2040x1080• Main Camera: 16 MP, f/2.0, EIS, PDAF• Secondary Camera: 5 MP• Battery: 4,400 mAh• Price: TBA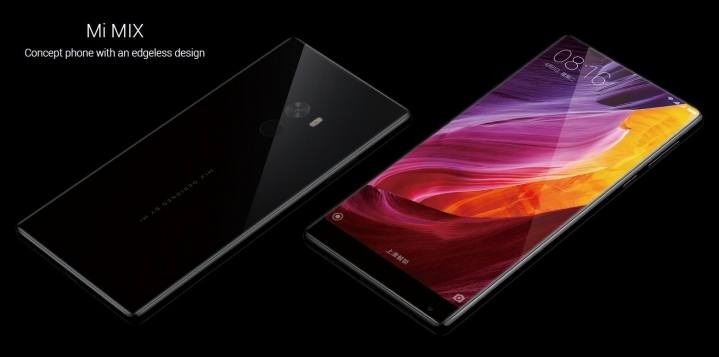 Where it excels: Again, the main pull of this smartphone will be its 91.3% screen to body ratio, which practically means that, aside from a thin frame around it as well as a bottom area, there are no other features to be seen on its face. Whether that actually is a practical benefit remains to be tested. Plus, it's quite the sturdy smartphone, surviving some excruciatingly painful scratch, bend, and burn tests.Where it falls short: If the Google Pixel was already hard to get, this one would be even harder. For now, there doesn't seem to be any plans to move it out of China. Where there's a will, there's a way, they say. And money is an international language. If you're willing to part with more than $850 of your savings, that is.
BlackBerry DTEK60
A fan of BlackBerry but not of its QWERTY keyboards? While that may be an oxymoron for some, that kind of creature does exist. At least enough for BlackBerry to put out the all-screen DTEK60. Sharing some familial similarities with the DTEK50 before it, at least in design, the DTEK60 is the Canadian company's closing chapter for 2016, bequeathing it with all the high end features you want at a low, low price.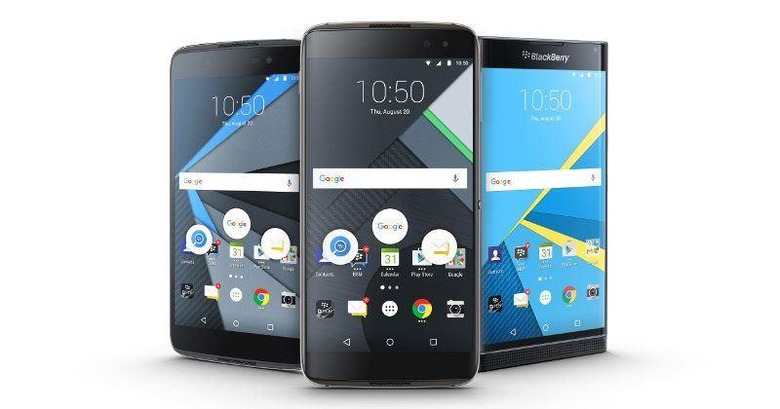 • Operating System: Android 6.0 Marshamallow• CPU: Qualcomm Snapdragon 820• RAM: 4 GB• Storage: 32 GB expandable• Display: 5.5-inch QHD• Main Camera: 21 MP, f/2.0, PDAF• Secondary Camera: 8 MP, f/2.2• Battery: 3,000 mAh• Price: $499 USDWhere it excels: A flagship smartphone that's $200 less than its competitors. What's not to love? It has everything you could want in an Android smartphone in terms of specs and features, with the added benefit of BlackBerry's enterprise-grade apps and services.Where it falls short: Without those add-ons, however, the DTEK60 might actually look a bit too plain. The 32 GB starting storage is also a bit dismal this time and age, but, hey, the Pixel XL does have that too. And not everyone might be too confident about BlackBerry's survivability, though that's unlikely to happen during the smartphone's two-year lifetime.
OnePlus 3T
OnePlus cheated death, so to speak. Launching the OnePlus 3 in the first half of 2016, it just now launched the OnePlus 3T. And the difference? Not much save for the slightly newer processor and 128 GB storage option. It definitely ruffled a few feathers but OnePlus always manages to make magic, no matter the controversy.
• Operating System: Android 7.0 Nougat• CPU: Qualcomm Snapdragon 821• RAM: 6 GB• Storage: 64 o 128 GB• Display: 5.5-inch FHD• Main Camera: 16 MP, f/2.0, OIS, PDAF• Secondary Camera: 16 MP Samsung 3P8SP, f/2.0, EIS, HDR• Battery: 3,400 mAh, DASH Charge• Price: $449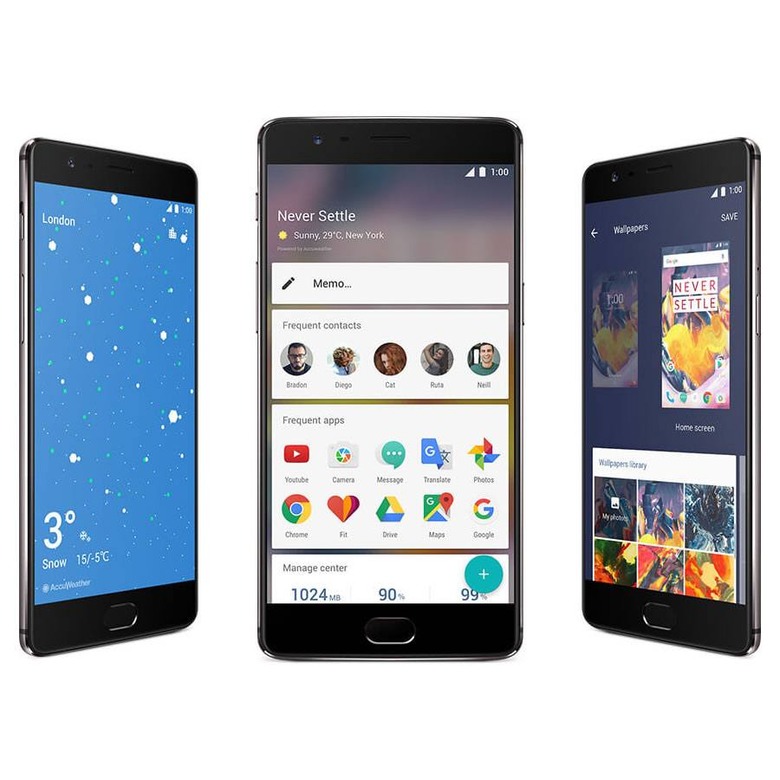 Where it excels: You can't get a flagship smartphone cheaper than this. Although you do get what you pay for in at least one aspect, most of the specs are definitely right there among the top, sometimes even more. 6 GB RAM? You got it! 16 megapixel front camera? You bet! All for less than $500.Where it falls short: It's still Full HD. For some, that's not really a deal breaker and 1080p is still very much acceptable. But once you've gone QHD, going back to Full HD can be a bit disconcerting. For those hoping for a 2K screen from OnePlus, there is always next year.
Lenovo PHAB 2 Pro
OK, technically speaking, the Lenovo PHAB 2 Pro might not qualify as a flagship because of its processor. If you ignore that, however, almost everything else is. And if you like living on the cutting edge of futuristic technology, the PHAB 2 Pro's dance might just enamor you.
• Operating System: Android 6.0 Marshmallow• CPU: Qualcomm Snapdragon 625• RAM: 4 GB• Storage: 6 GB• Display: 6.4-inch QHD• Main Camera: 16 MP, PDAF, depth sensor, motion sensor• Secondary Camera: 8 MP, f/2.2• Battery: 4,050 mAh Quick Charge• Price: $499Where it excels: Two words: "Project Tango". This Lenovo phablet is the first commercial smartphone to bear the technology needed to implement Google's computer vision technologies, particularly in the area of augmented and mixed reality. This is a factor to consider if you're the type who loves tinkering with forward-looking technologies.
Where it falls short: The CPU rests on the higher mid-range of Qualcomm's mobile team. While both Qualcomm and Lenovo naturally promise that this chip is particularly suited to do the Tango, one can't shake the feeling that there will be some compromise here and there. Plus, despite its promise, Tango is still pretty much a niche use case for now. Good thing the PHAB 2 Pro is also a capable smartphone the rest of the time.
Moto Z/Moto Z Force
Yet another "cheat", the Moto Z family was announced earlier on in the year, but it only really launched around July, barely making it to our cut. And we can't but help include it either, given its particular super power: Moto Mods.
• Operating System: Android 6.0 Marshmallow• CPU: Qualcomm Snapdragon 820• RAM: 4 GB• Storage: 32/64 GB, expandable• Display: 5.5-inch QHD• Main Camera: 13 MP, f/1.8/21 MP, f/1.8, OIS, HDR, Laser AF• Secondary Camera: 5 MP, f/2.2• Battery: 2,600 mAh/3,500 mAh, Turbo Power• Price: $699/$720Where it excels: You get a solid, high-end Android smartphone but, if you want more bang, you can also grab a Moto Mod "cover" for added functionality. Presuming there's a Mod for that. The camera, especially on the Force edition, is no slouch either. And, as always, the Moto Android experience is pretty vanilla as far as customizations go.Where it falls short: Like the LG G5, the launch set of Moto Mods isn't that much. Unlike LG, however, Motorola seems more invested in moving the idea forward. It remains to be seen how many hardware and software developers will accept Lenovo's and Moto's invitation, but at least the doors remain open. For now.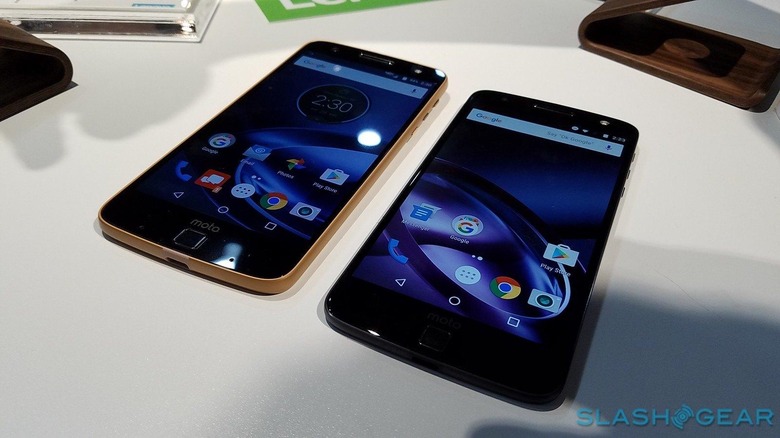 Wrap-up
The Android smartphone market is again teeming with choices (can't say the same about tablets, sadly). And these eight aren't even all that's available on the high-end, let alone the even more diverse and chaotic mid-range. But when you've got the dough to spend and are looking for this year's champ, do consider giving these a deeper look.