Best New iOS Games for Under a Dollar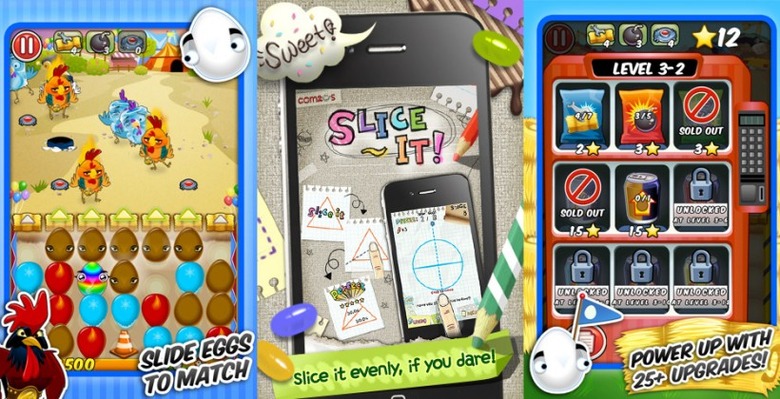 With new games constantly being added to the App Store, it's hard to know which ones are truly worth purchasing based on their description alone. Lucky for you, I have tested and found the 5 best newly released games you are bound to love. These games will give you a bang for your buck and will leave you wanting more.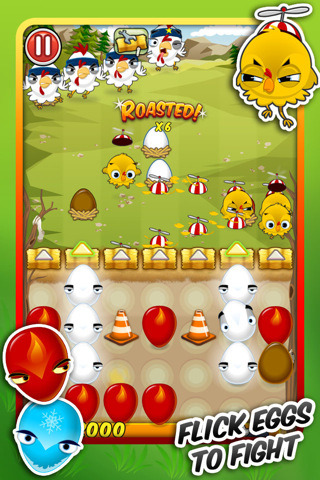 Egg vs. Chicken ($0.99) is not only one of the best new games, but probably one of the best games on the App Store today. It's challenging, but not impossible, and addictive but not overly time consuming. The goal, kill the chickens before they get to you, is simple, but getting 3 stars is the difficult part. Unlike other games, in Egg vs. Chicken, getting 3 stars is more important because you can use stars to buy power ups.
Tiny Wings ($0.99) is giving the Angry Birds titles a run for their money. Although the only similarities the games have are their main characters being birds and their number one position in the app store, Tiny Birds is equally, if not more addicting than Angry Birds. The simplicity of the game is one of the things that make it so addictive. You would think with only one button, it would be easy, but it's not! Slide through the hills collecting coins before the daylight runs out and see how many high scores you can beat.Slice It! ($0.99) is a challenging game that requires skill and precision but can still offer entertainment for everyone. Although the first episodes seem easy, don't be fooled, as you will find each episode increasingly difficult. The goal of the game is to slice shapes into the specified number of pieces. The challenging part is the shapes have to be the exact same size, and you only have a limited number of divisions.Float ($0.99) is a game that will have you reminiscing childhood memories of bopping balloons at birthday parties. It offers so many different modes of play that you're bound to find one you love! The bright, colorful layout makes it kid friendly; nevertheless, even adults won't get bored because of all the different modes of play.Food Processing ($0.99) will appeal to the same audience as Fruit Ninja, but provides enough differences that it's still worth your money. One major difference is instead of just slicing the fruit, you have to cut, tap, and swipe various foods in specific ways. If you aren't precise in your actions, you will not receive points for that individual food. If you lose points three times in a row, you will then also lose a life. One of the biggest challenges you'll find is remembering which actions are associated with which foods.
Each of these action games is appropriate for anyone from kids to adults with an iPhone, iPad or iPod Touch. While Egg vs. Chicken and Slice It! have a limited number of levels, Tiny Wings, Float and Food Processing provide limitless entertainment in which there is always a higher score to beat and new challenges to overcome. With these positive reviews in hand, you are now equipped to buy these bargain games for under a dollar each.
Looking for the best apps for iOS and Android? Check out SlashApps for all the latest reviews!