Best Buy Smartphone Trade-In Program Offers $100 Towards iPhone 5S Or 5C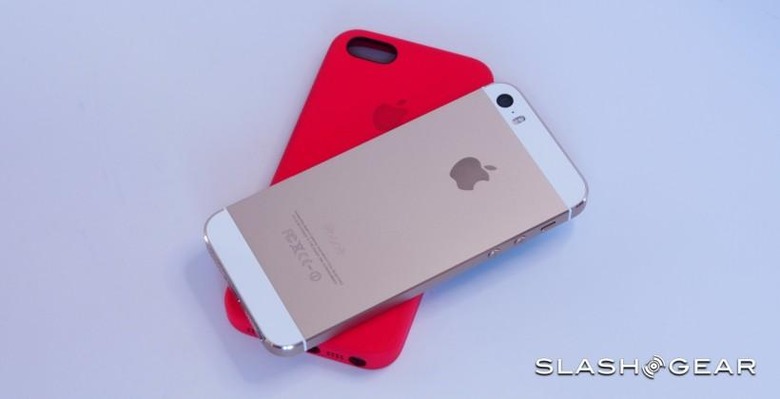 Best Buy has announced a new smartphone trade-in program that will let people wanting a new iPhone 5S or 5C get one at a big discount. The new smartphone trade-in program is offering at least $100 towards either of the new iPhone models for any working smartphone. The new trade-in program is set to launch tomorrow, October 11.
When the trade-in program kicks off tomorrow, the smartphone the trade-in deal will be good for is the iPhone 5C. Shoppers wanting the iPhone 5S will have to wait until October 13. Once October 13 comes around, the $100 minimum trade-in offer will be good through October 19 on both devices.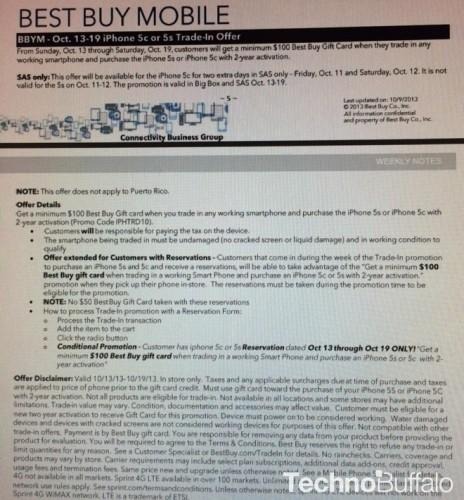 Best Buy will give the $100 on a Best Buy gift card and the gift card has to be used to purchase the iPhone 5C or 5S with a new two-year contract on a carrier Best Buy supports. Best Buy is also very specific in saying that this trade-in offer can't be used along with the existing iPhone 5C offer that sells the phone for $49 with a $50 Best Buy gift card.
The caveats to the trade-in program for the device you're getting rid of specify that the trade-in device must power on and any device with water damage or a cracked screen isn't eligible for the program. Best Buy also leaves the door open to possibly pay you more than $100 for your trade-in if you have the original packaging and the original accessories. The trade-in offer may not be available at all locations. Check out our review of the iPhone 5S and our review of the iPhone 5C for more details on the smartphones.
SOURCE: AppleInsider