Best Buy owes TechForward $27 million in damages over stolen trade secrets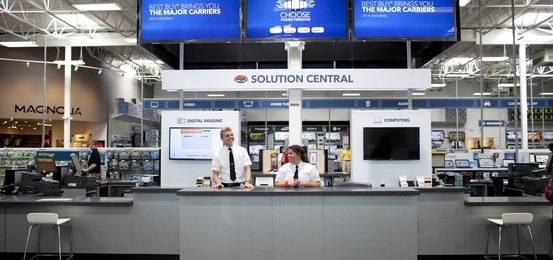 Best Buy is in a little pickle at the moment. Aside from struggling with their own problems as an electronics retail chain, the company now owes start-up firm TechForward $27 million for stealing trade secrets. The lawsuit was filed last year by TechForward in the United States District Court for the Central District of California.
TechForward alleged that Best Buy misappropriated its trade secrets relating to the company's Guaranteed Buyback Program. A jury decided that Best Buy is guilty of making illegal use of TechForward's trade secrets after working together for months, and then deciding to cancel the deal and implementa a buyback program of their own.
The buyback program involves customers choosing to purchase the plan at the time they're buying a gadget, similar to purchasing an extended time warranty. Customers then have the option of selling the gadget back to Best Buy for store credit once they no longer want the product, but the longer they keep the gadget, the less they'll get back.
It's certainly a win for the small guys, and an even bigger loss to Best Buy who is already struggling to keep its sales up, as well as attempting to stay relevant as online shopping is becoming more and more popular. TechForward co-founders Jade Van Doren and Marc Lebovitz said that they're "extremely pleased that the jury recognized Best Buy's misconduct" and they hope that the verdict gets seen as a warning to other large companies "that there are real consequences to illegally exploiting start-up businesses."