Best Buy Mobile unveils mIQ cloud-based backup offering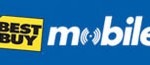 Best Buy Mobile is the mobile phone selling arm of the consumer electronics giant that is inside most Best Buy stores. Best Buy Mobile announced today that starting on October 12 it would be offering a new cloud-based mobile-web connected service called mIQ.
The mIQ service provides a cloud-based storage and backup solution for mobile phone users to take the information that is captured and stored on their mobile phones and upload it to servers in the cloud. This allows the user to archive contacts, text messages, calendar events, photos, video, and more in case a phone is stolen or is broken.
The data uploaded from the user's phone can be accessed from any Internet-connected computer. The mIQ service will be part of the in-store, free smartphone setup that Best Buy offers. Other smartphone users can sign up for the service on the mIQ website. The service works with Blackberry, Windows Mobile, and Symbian S60 devices.