Best Buy Inventory Shot: New MacBook Pros on March 11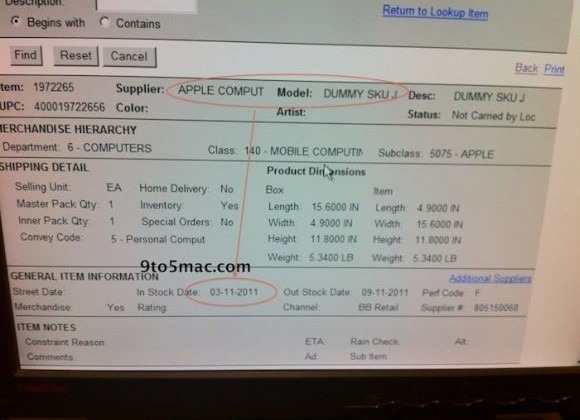 Early this morning we reported that low inventory levels pointed towards a MacBook Pro refresh. The announcement was tipped as coming on February 9. Now a Best Buy inventory screenshot has seemingly confirmed the imminent MacBook Pro update. The in-stock date is given as March 11, which is when we can expect these babies to launch.
One of the shots revealed a $1,199 price tag for one model, thought to be the 13" Pro. A refresh of the Mac Pro and a new "mainstream" iMac are also expected for the near future. The new machines were delayed by a serious issue with the Sandy Bridge processor. Apple's most optimistic estimate was given as March. It appears they were right.
[Via 9to5 Mac]