Best Buy ex-CEO Brian Dunn could get $3.35 million in severance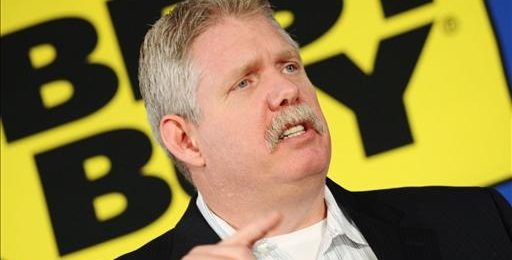 Even though he isn't going out with a perfectly clean record, the man who was ousted as the CEO of Best Buy may be walking home with a golden parachute of up to $3.35 million. That's if it is determined that his departure was not due to misconduct. If the retailer pays him nothing, it would mean a drawn-out legal battle that might cost more than it would be worth.
Dunn's departure was a shock to some and an expected move for others. Unlike many embattled CEOs forced to step down from their sinking ship, Dunn was not really seen as an out-of-touch executive just taking in the big salaries while the company declined. He was incredibly zealous and outspoken about how he knew the business model needed to change, and he was determined to stay ahead of the curve.
He appeared on a CNBC special about the big box retailer just a couple months before stepping down and it did not appear that he was rattled at all. But it isn't his company policies that are at the center of the controversy. It's an alleged inappropriate relationship with a much younger, 29-year-old employee. He's accused of misusing company resources in connection with that relationship. As with most of these kinds of stories, we'll probably never know the real details.
[via BusinessWeek]