Beosound Stage marks B&O's entry into the soundbar market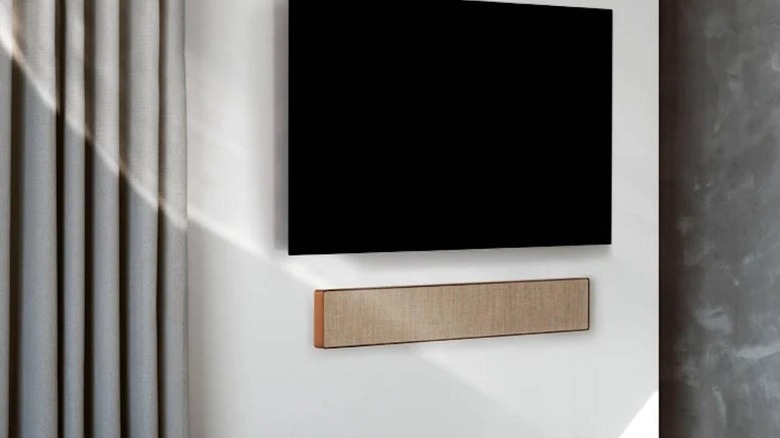 As TV sets get thinner and thinner, the task of providing quality, immersive audio falls on external speakers instead. But while woofers and sub-woofers are most consumers go-to solutions, many of them clash with the elegance or simplicity of thin TVs, especially those mounted on walls that seem to disappear into them. That's where soundbars come in and one of the newest entry to that market is one of the speaker market's oldest players, Bang & Olufsen and its Beosound Stage bar.
Soundbars are as much decorative pieces of furniture as they are appliances and each brand takes great care to make theirs identifiable even from a distance, without seeing any obnoxious branding. To that end, the Beosound Stage carries B&O's use of simple geometric shapes and signature fusion of materials, in this case, the fabric speaker and the aluminum or oak frame that surrounds it. The 2 mm gap between the two, however, is designed to create a visual illusion of the speaker floating inside that frame.
Just like with very thin TVs, the challenge for such soundbars is providing the breadth and depth of audio needed for a room-scale cinematic experience. On the hardware front, the Beosound Stage delivers that through eleven 3-channel speaker drivers, each with its own 50-watt amplifier. The Beosound Stage, curiously, lacks upward-firing speakers. Instead, it makes use of Dolby Atmos technology to "move" the sound as needed, even make it sound like coming from above.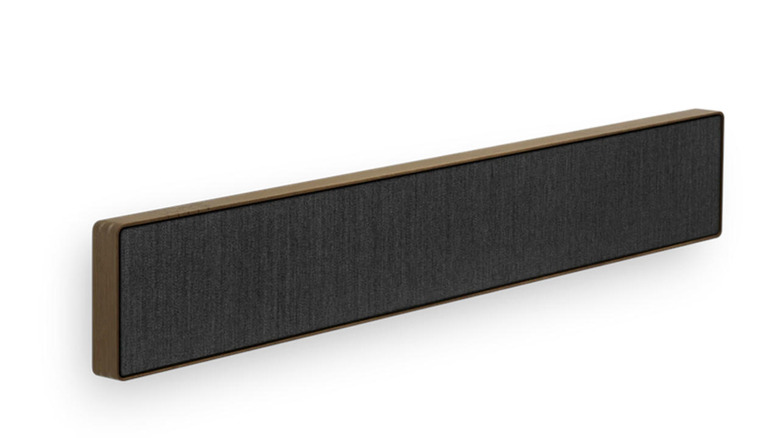 The first B&O soundbar has lots of nifty tricks like this. ToneTouch, for example, lets you select one of four preset modes, depending on the content, and then finetune the sound to your liking using an equalizer. The soundbar also support Google Chromecast built-in, Apple AirPlay 2, and Bluetooth so you can continue using the speaker even with the TV is inactive.
As you might expect from anything with Bang & Olufsen in its name, the price for the Beosound Stage might make your wallet groan. Coming in late Autumn this year, the Beosound Stage Aluminum and Beosound Stage Bronze Tone will sell for 1,500 EUR, available everywhere B&O sells its products. The Beosound Stage Smoked Oak, however, will fetch a higher 2,250 EUR price and will be an exclusive item in B&O Stores only.