Bento Stack is the Japanese lunchbox of Apple dongle holders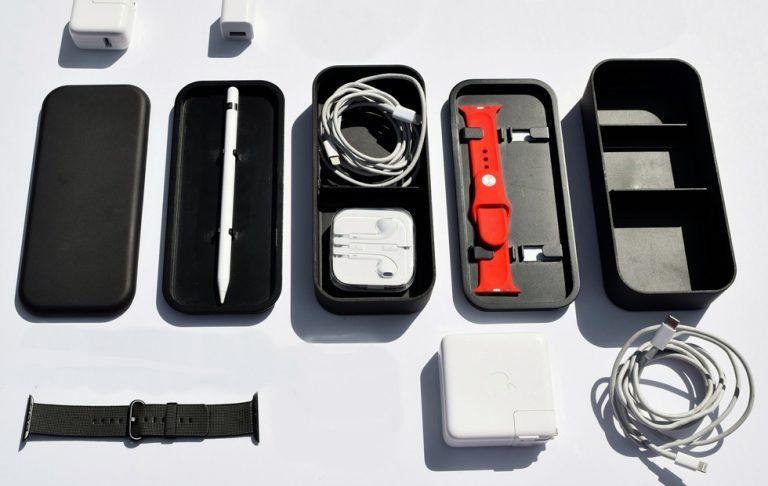 The Bento Stack was announced today by Function 101 in an effort to easily contain the many Apple cords, dongles, and accessories some users use. This includes holding the Apple Pencil, the MacBook Pro power cord, the AirPods, and etcetera. Much like the original Japanese-designed lunch box system, this Bento Box stacks up and keeps things tidy. Especially dongles – all the dongles.
The container system called Bento Stack breaks down into several parts. The top lid is able to function as a stand for any iPhone. This lid is also a holder for the Apple Pencil. The first (top) compartment is made to hold up to 5 lightning cables and/or a set of AirPods.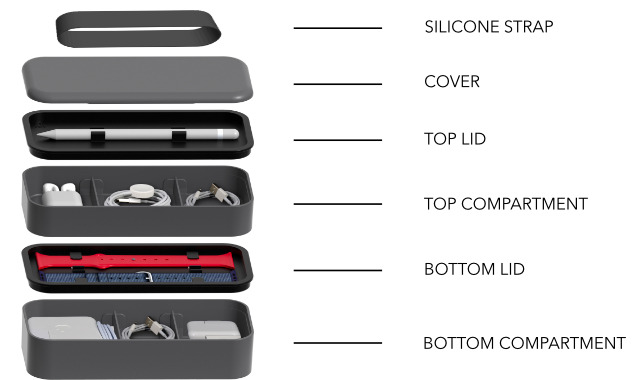 The bottom section's lid is made to hold two watchbands for the Apple Watch. This section is designed specifically to hold each of the different possible sizes and thicknesses of the Apple Watchbands out in the wild as of today – and can therefore likely hold any other wristbands for watches you happen to have on hand.
The lowest compartment is made to fit MacBook chargers of all sorts. This includes pieces as large as the MacBook Pro 15-inch 87-watt adapter on down to the Type-C dongle and/or adapter collection.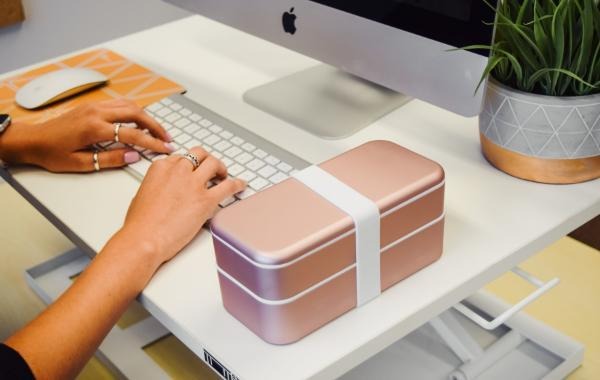 Each Bento Stack comes in one of three colors: Silver, Rose Gold, or Space Gray. Each comes with its own silicone elastic strap. Each box is made of "durable, lightweight plastic" and based solely on the number of times I've misplaced the Apple Pencil alone, I'm gonna need one.
To be clear – this is at this time a crowdfunded project. Until we see a final product literally in our hands for review, we cannot speak on the quality of the product one way or the other. Check the disclaimer below, and head to IndieGoGo if you're all about kicking a relatively new consumer accessories design firm right into go mode.