Bentley Flying Spur buyers can get new Mulliner bespoke features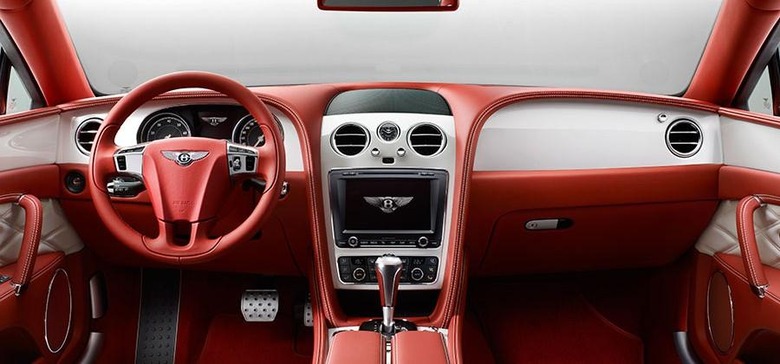 When it comes to adding options to a normal car, you can get things like navigation, upgraded audio, and maybe a special paint. When it comes to optioning a car like the Bentley Flying Spur, the options get much more expensive and unique. Bentley has announced new Mulliner bespoke features for the Flying Spur.
As befitting a Bentley, one of these new options is a Mulliner Refrigerated Bottle Cooler. This is the first time this particular option has been offered in the car. It places a champagne cooler between the rear seats with the bottle canted towards the passengers.
The option also comes with a bottle stopper and a pair of bespoke champagne flutes. The works is hidden behind a frosted glass screen with chrome detailing. When the armrest is closed, a fifth passenger can sit in the middle. Buyers can also opt for new painted veneer finishes.
Sterling silver atomizers can be fitted into the doors to spray fragrances or water to refresh the rear seat passengers. Hide-trimmed stowage boxes are available including a watch holder, cufflink stowage, and coin stowage. Mulliner signature quilting is available for the center console, seat bolsters, and door panels.
SOURCE: Bentley