Bentley Continental GT3 Racer is ready for the 2018 racing season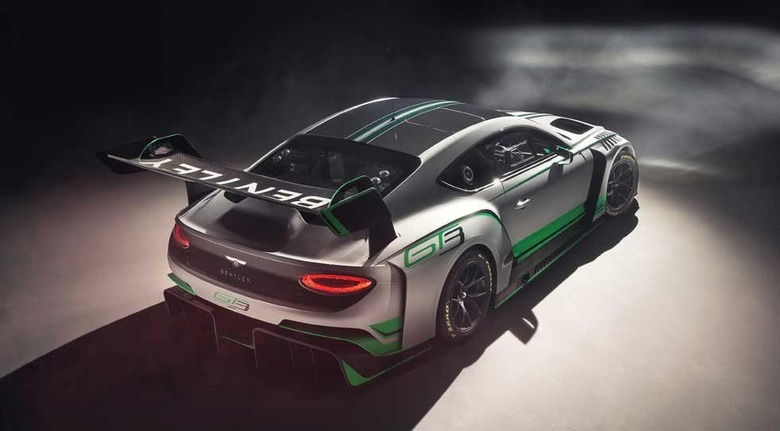 Bentley has rolled out its new racing car and it is a beauty of a car. The racer is called the Continental GT3 and it is based on the
. The new racer will be ready to tear up the track for the 2018 motorsport season in a cool silver and green livery.
This is the second generation Continental GT3 racecar that finds its spot in the lineage along with the 4 1/2 liter, Speed Six, and Speed 8 Le Mans winners that came before it. The previous generation Continental GT3 was a championship winner in the endurance racing world with 120 podiums and 45 wins across 528 races globally.
The new racing car uses the road Continental GT's mostly aluminum structure as the foundation for a race-ready weight of less than 1300kg. The car also has the ideal weight distribution for racing according to Bentley. The engine is a new development and is a race-proven 4.0L Bentley twin-turbo V8 with a new dry sump system.
The engine also has all-new intake and exhaust systems. Bentley says that unrestricted power is over 550hp. The bodywork was crafted in a wind tunnel and suspension and braking systems are bespoke just for the Continental GT3 racer.
The racer is rear wheel drive and has a Ricardo 6-speed sequential transaxle, AP racing clutch, and paddle shifters for a pneumatic shifting system. The car has a FIA-spec roll cage, six-point racing harnesses, onboard fire extinguisher, and a pneumatic jack system. Bentley says that the racing car has started a 6-month test program.
SOURCE: