Bentley Continental GT V8 S Revealed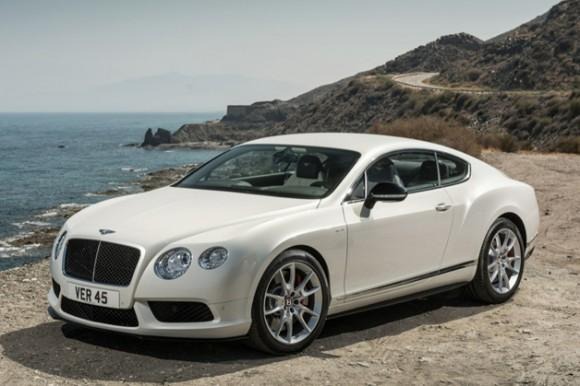 Bentley makes high-performance cars that are also incredibly luxurious, the Bentley name is currently in the upper echelon of the automotive market. Bentley vehicles are incredibly expensive and a large portion of the vehicles are made by hand. Bentley has unveiled a new supercar called the Continental GT V8 S.
The new S version is intended to increase the sporting appeal in the Continental range. The new S version will be available as a coupe or convertible and features a lowered and retuned sport suspension, sharper steering, and S styling cues. Most importantly, the V-8 engine has been upgraded for more performance.
The car uses the 4.0-liter twin-turbo V8 engine and will be officially unveiled in Frankfurt on September 10. The engine produces 521 bhp and 502 pound-foot of torque. Power is transmitted to the road via a close ratio ZF eight-speed automatic transmission. The GT V8 S does have an S mode that sharpens throttle response.
The massive luxury sports car can reach 60 mph from a standstill in 4.3 seconds and has a top speed of 192 mph. The convertible version can reach 60 mph in 4.5 seconds and has a top speed only one mph slower. Despite a very powerful engine, the GT V8 S has a combined cycle fuel economy rating of 26.8 mpg. Pricing is unannounced at this time.
SOURCE: Autoblog