Bentley Continental GT Rally Edition from Supercar Megabuild Hits eBay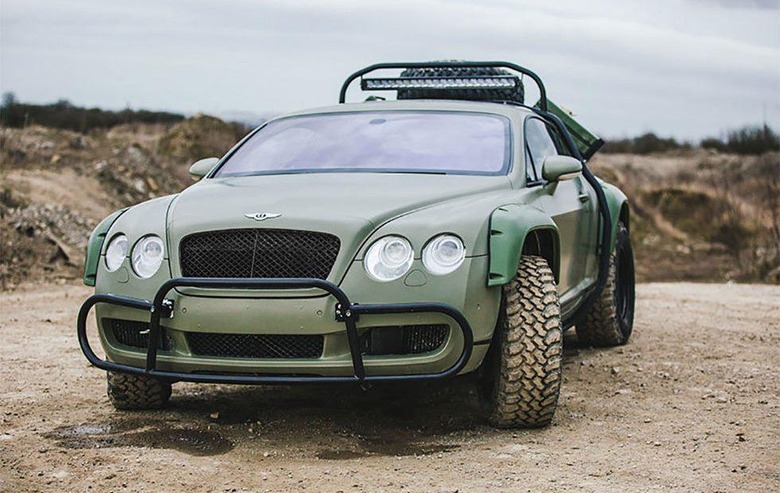 The National Geographic channel Nat Geo has a cool show called Supercar Megabuild where already cool supercars get turned into something else entirely. One of the coolest episodes of that series saw builders starting with a Bentley Continental GT luxury car and turning it into a rally inspired beast for off-roading.
While the modified Bentley has the stock 6.0L W12 engine and luxury leather interior inside, it is all off-road on the outside. It was festooned with £25,000 worth of modifications to make it off-road capable. The seller says that the car is fully drivable on the road. While it was originally metallic silver, it wears a Khaki Green Avery Dennison wrap.
The full leather interior is beige and blue and the car has a fully documented service history. The last service is listed as being done at 119,000, we assume that is kilometers not miles since the car is for sale out of the UK. The car is four wheel drive, has automatic folding mirrors, 6-speed automatic transmission with paddle shift, nav, CD player, and dual climate control with AC.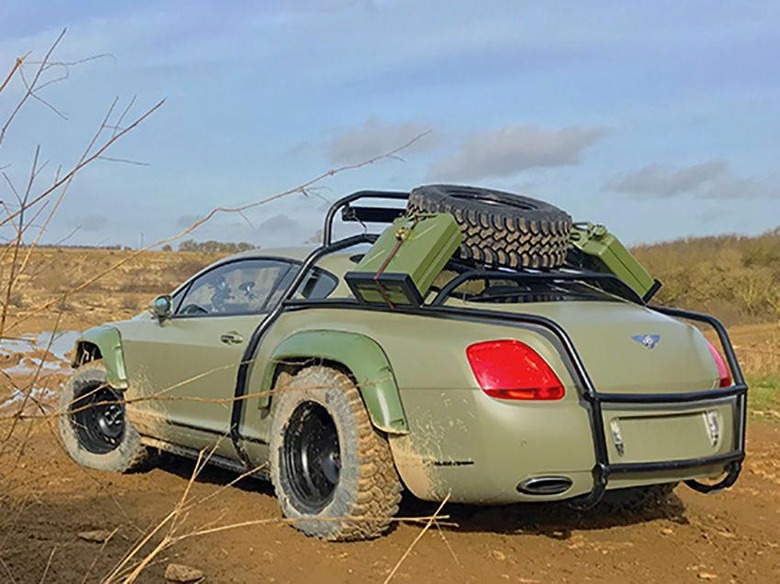 Other features you expect on a Bentley are parking sensors, keyless start, heated mirrors, electric adjustable steering wheel, and adjustable ride height. The mods include 8 X Quantum Racing Single Adjustable Shocks with two at each wheel. Wheels are custom 17-inch units with 265-65-17 Insa turbo tires. The car has a black ADS steel external roll cage, custom lower arms, wheel arches, spare wheel and gas cans on the back and bash plates under the body.
The seller will help with shipping to the US if you want to buy this thing. The eBay auction has a bit over three days to go as of writing. So far there are 97 bids with the highest bid right now sitting at £40,100.00, which is a bit over $52,000. It's not clear what year this Continental GT is, but we did talk about the new Bentley Continental GT late last month.
SOURCE: eBay