Bentley Continental GT and GTC V8 revealed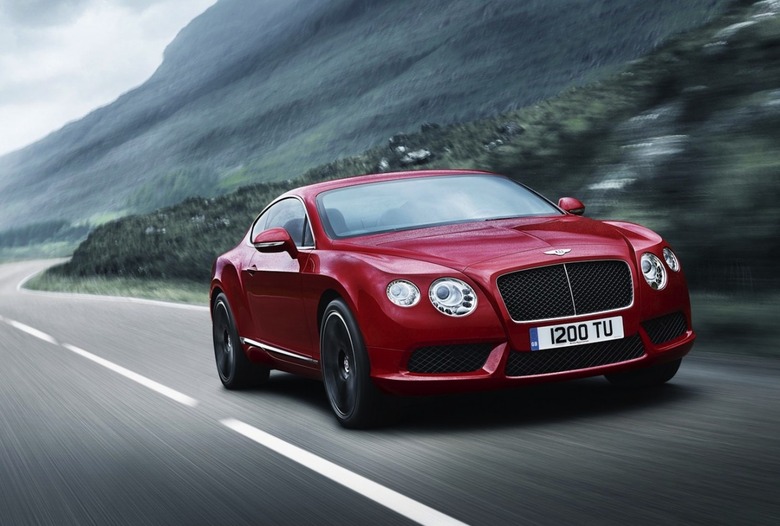 Some grunt for your morning: Bentley V8 style. The iconic car company has announced a pair of new Continental V8 models that will debut at the North American International Auto Show in January next year, and since we're talking Bentley nothing is being done by halves. The new Continental GT and GTC V8 models each pack a 4.0 litre, twin-turbocharged engine with 500bhp and 660Nm (487 lb ft) of torque, for sub-5s 0-60mph acceleration and a top speed of in excess of 180mph.
That V8 puts its power down through a new, eight-speed automatic transmission with shortened ratios, and onto the asphalt via all-wheel-drive and 20-inch alloy wheels as standard. Somewhat bizarrely, Bentley has actually managed to improve fuel efficiency and reduce CO2 emissions by 40-percent with the new powertrain, though you have to consider that's in comparison to the existing 6.0 litre, 12-cylinder engine that will remain in the higher-range Continental GT and GTC.
The "wave of torque" is coupled with distinctive new style, each Continental crisping up to suit the punchy engine. New body features include a black gloss matrix grille with chrome detailing, a red enamel Bentley 'B' badge, and a black matrix three-segment lower front bumper with body-color highlights. There are also figure-eight chromed tailpipes and a choice of 21-inch six-spoke alloy wheels.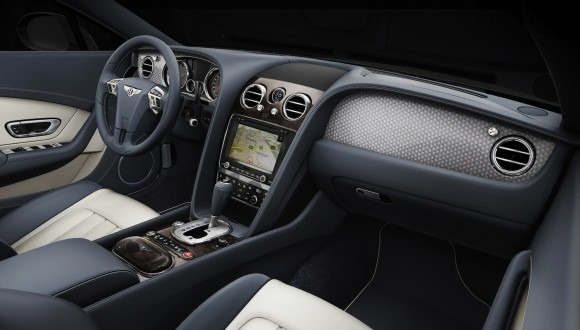 Inside, your swiftly-transported buttocks are coddled in two-tone leather, with Dark Fiddleback Eucalyptus veneer on the shortened dashboard. As before, you can seat four, though rear accommodation is likely to be tight, despite the car's oversized aesthetic.
Bentley hasn't confirmed exactly how much the new Continental V8 models will cost, though it's worth noting the existing GT starts at around $190,000 and these V8s will slot in underneath that.