Bentley Bentayga with more performance tipped for next year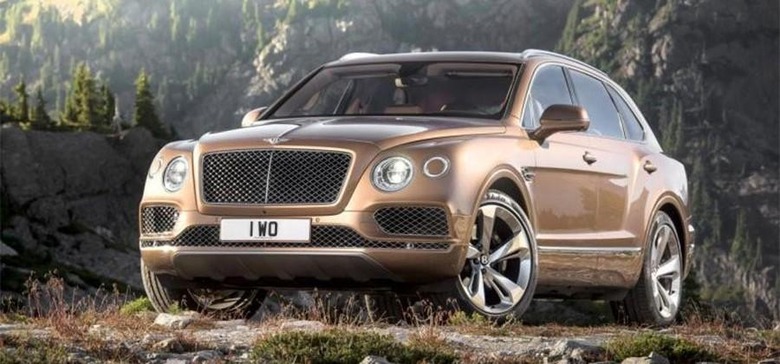 The Bentley Bentayga has only been official for a few months and already Bentley is looking to the future with an even more potent version of the high-end SUV. The standard Bentayga uses a 6.0L twin turbo W12 TSI engine making 600hp and 664 lb-ft of torque. That much power pushes the big SUV from naught to 60mph in 4.0 seconds.
With that much power under the hood for the standard SUV, the rumored hopped up version of the Bentayga would have to be impressive indeed. Rumors suggest that the faster and more aerodynamic version of the coupe-SUV will debut sometime next year.
The vehicle could show up in concept form in Geneva in March. Whereas the current Bentayga is made for on and off-road performance, the new vehicle will be more focused towards on-road performance. The new version will have less luggage space, but Bentley product line director Peter Guest says that the new version will be more aggressively styled, more dramatic and a lot faster.
Power is expected to come from a massaged version of the W12 the current Bentayga uses. Expect bigger bumpers, wheels, and a sportier stance. The car should have a higher top speed and an even quicker 0-60 time than the Bentayga SUV.
SOURCE: AutoExpress