Bentley Bentayga V8 crams twin-turbo 542bhp V8 under hood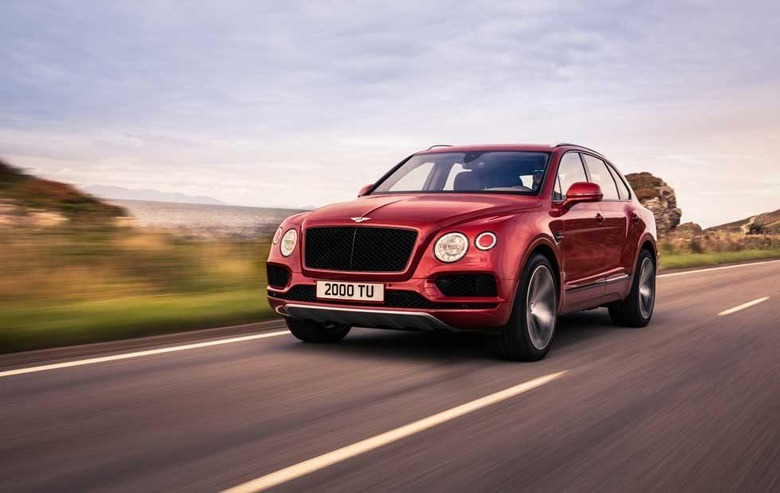 The Bentayga has been rolling the streets for the well-heeled SUV buyer to enjoy since it first launched with a W12 engine under the hood. That engine made 600hp and 664 lb-ft of torque making the big SUV very fast, we should know because we took it to the track. Bentley has now unveiled a new V8 version of the Bentayga that packs in a 4.0L twin-turbo V8 engine that runs on gas and makes 542 bhp and 568 lb-ft of torque.
The Bentayga V8 can run from naught to 60mph in 4.4 seconds or 0-100 km/h in 4.5 seconds. The big SUV has a top speed of 180mph. Bentley says that the new Bentayga V8 gains "characteristic V8 burble" and that the new version is the most sporting version of the vehicle yet.
Buyers can opt for optional carbon-ceramic brakes, the vehicle uses the largest front brake system in the world. The usability and sporting nature of the Bentayga is customizable on demand by the driver ranging from a level of refinement fit for a limousine to "sporting precision" according to Bentley.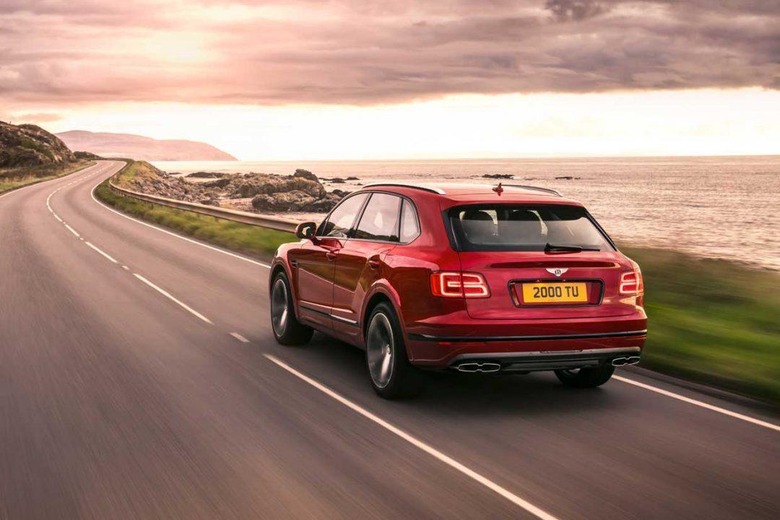 Bentayga V8 buyers get the handcrafted materials and advanced tech inside that you expect in a Bentley. The V8 version has new styling features with a wood and hide steering wheel and a new high-gloss carbon fiber interior panel finish.
Bentley says that the Bentayga V8 is able to go 464 miles per tank of fuel and has CO2 emissions of 260 g/km. The 24.8 mpg fuel economy number is thanks in part to the ability to shut off four of the eight cylinders when not needed. The V8 also has Stop-Start tech that can activate at "near stop speeds." Pricing is unannounced at this time as is an exact launch date.
SOURCE: Bentley