BenQ S6 MID gets video unboxing; falls down as PMP replacement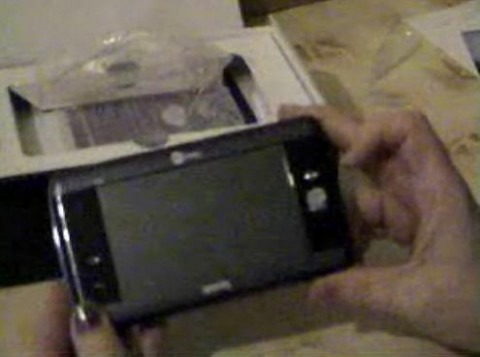 It's hard to believe, but after all we've seen of the BenQ S6 MID, we've not seen a video unboxing.  Perhaps that's because of the mobile internet device's limited availability; so far, Italy looks like your best bet to get a hold of the S6, courtesy of carrier TIM.  Anyway, there's at least one S6 outside of Italy, in the hands of Ewan Spence on the MID Moves tour, and he's shared not only his video unboxing but some hands-on feedback about the compact 3G device.Unboxing video of the BenQ S6 MID after the cut
In the box there's the S6 itself, a case, a rather pathetic looking plastic stylus, USB cable, carry strap, headphones and power supply.  It's too early to say what sort of battery life can be expected.
Ewan's first task for the S6 is not an uncommon one: checking to see how it performs as a PMP.  First-impressions aren't too good, with Bluetooth having to be used to get tracks across, and then once they're there the MID didn't read any of the ID3 tags but instead insists on using the basic directory structure and file-names for organization.  It's frustrating, as this could be an instant win for a MID – being able to replace an iPod touch, or other touchscreen media player – but BenQ let themselves down with poor software support.
Still, we'll be watching Ewan's upcoming reports with interest; the BenQ S6 is one of the more affordable MIDs we've seen, so we're curious to see whether it can deliver on that reasonable sticker price.