BenQ JoyBook Lite U102 Netbook Gets Video Hands-On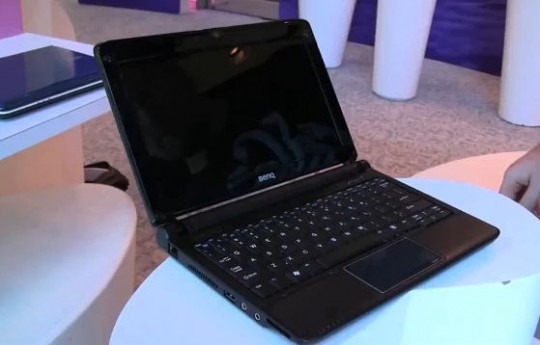 If you're in the market for a new BenQ netbook, but you think the environment is just one big conspiracy theory, the JoyBook Lite U102 may be the machine for you.  Announced at the end of June, the U102 may not surprise with its spec-sheet – you're looking the usual Atom N270, 1GB of RAM and 160GB hard-drive – but open it up and there's quite a distinctive touchpad.  Check out NetbookNews's video hands-on after the cut.
Video demo after the cut
At first glance, the U102's trackpad looks as though its been borrowed from Apple's hardware line.  There are no separate buttons, just one large pad; however, the bottom left and right corners press in to act as left and right mouse-clicks.  Unfortunately that means there's no anywhere-press as you'd find on a MacBook, making this more of an aesthetic feature than anything else.
Underneath, the hard-drive bay, RAM and two mini PCI express card slots are relatively accessible, but not to the same extent as the previous U101 which allowed to you switch out the hard-drive simply by removing the battery and taking out a single screw.  The incredibly glossy display will put many people off, too.  More details in the video below; the BenQ JoyBook Lite U102 is apparently on sale in in Taiwan, Thailand and China, with no word on wider availability.