Bendy iPod dock is dubious and expensive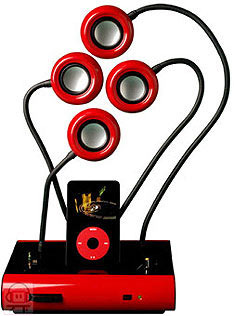 Now don't get me wrong, I love over-designed crap, but this Dragon I iPod dock is just taking things to gratuitous extremes.  I mean, why do you need speakers on poseable arms?  To stage an impromptu swap of the left and right stereo channels, maybe?  20W of power will hopefully distract you from the glaring red & black colours.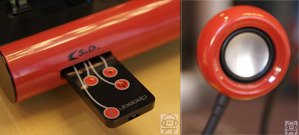 The SD slot for loading tunes is a pleasant bonus, as is the dinky remote that stores in that opening when it's not being used.  Otherwise I'm wondering why the sodding hell you'd spend €249 ($333) on this poseable poop.
Coolest Gadgets [via Shiny Shiny]