Ben Heck Crafts Speedy Can Beverage Cooler From Peltier Modules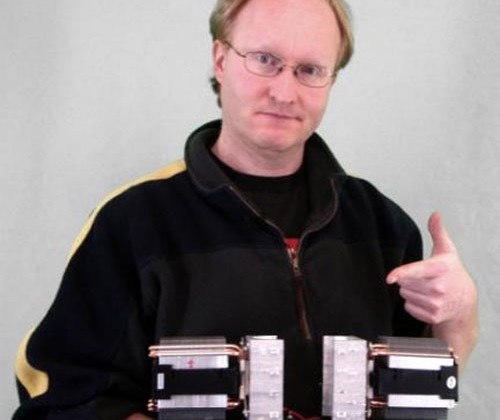 Ben Heck is a modder that landed his own show thanks to his modding prowess with all sorts of gadgets. Typically, we see gaming systems and related gear from Heck, but with the hot weather due to hit many areas before you know it Heck has a new gadget perfect for summer heat.
The latest project Heck created is a high-speed canned beverage cooler. The thing will be at home cooling off your hot can of adult beverage or a soft drink. The can cooler uses a Peltier module that cools, Arduino Nano with an I2C-bus temperature sensor, and a MOSFET to start and stop the cooling process.
The aluminum heat sink was create don a CNC router to help get the can cooler. I wonder how much the parts for the cooler cost; it's much more interesting than the sort of can coolers you can buy in stores that use ice water to cool.