Bem wireless speaker duo and speaker mojo let you take your music on the go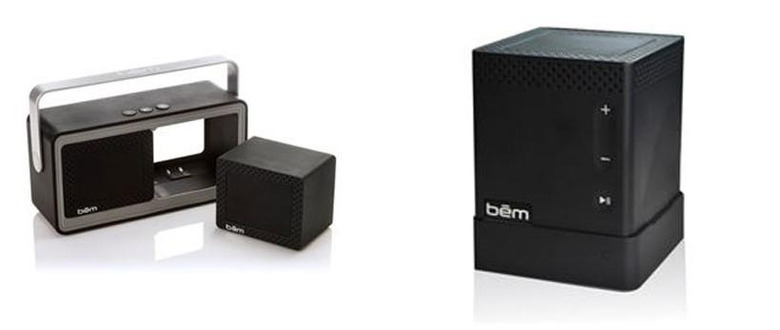 Bem wireless has added a couple more products to its wireless portable speaker line at CES 2014. The new products are interesting and have some tricks up their sleeves that aren't that common in the portable wireless speaker market. The new products include the bem wireless speaker duo and the bem wireless speaker mojo.
The wireless speaker duo is an interesting product that has removable speakers and charging base in one unit. The speaker duo reminds a bit of a small jambox from the 80's. It has a pair of 5.8GHz wireless speakers.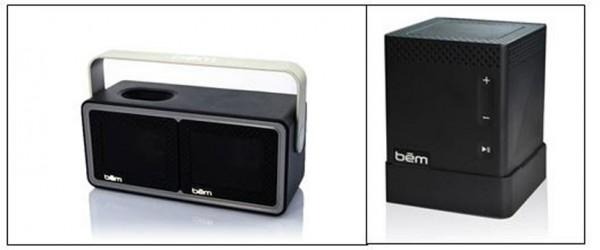 The speakers in the enclosure are removable allowing you to create a 2.1 stereo system with as much separation between channels as you want. The speakers can be placed up to 80-feet apart with no performance loss. The carry case has conductive charge pads and the system has aux input and USB ports. The speaker duo will sell for $179.99.
The bem wireless speaker mojo is a small single speaker with an 1800 mAh battery backup. That means you can use the speaker battery pack to charge your mobile device on the go. The speaker mojo also has a mic allowing it to be used as a speaker phone. The mojo will sell for $89.99.
SOURCE: Bem Wireless