Bellabeat Leaf tracks women's activities, reproductive health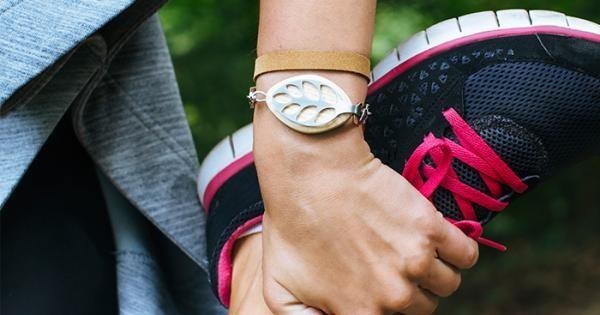 We've seen a lot of smartwatches and activity trackers, especially in the recent CES 2015, but Bellabeat was able to grab a very niche market that is proving to be quite popular and profitable for the small company: women and especially new and expectant mothers. Last year, Bellabeat unveiled three smart products that specifically catered to that market, one of which will soon get a nifty upgrade. The Bellabeat Leaf will soon not only be able to tell women about their sleep cycle, they will also be able to tell them about their reproductive cycle as well.
Yes, the Leaf will soon be able to monitor activities and states such as periods, contraception intake, ovulation periods, and others, giving important information for those planning on getting pregnant as well as those trying to avoid it. Of course, the Leaf is also able to monitor sleep quality, steps taken, calories burned, and all those other measurements. It can even take note of your breathing in order to determine your stress levels.
Aside from that special feature, the Bellabeat Leaf sets itself apart from the competition with its style. While there are definitely some wearables that try to be stylish, they have nothing on the Leaf. Basically a piece of "smart jewelry", the Leaf, which is, of course, shaped like a leaf, can be used as a bracelet, a pendant, a brooch, or whatnot to match your particular style or wardrobe.
After a very successful round of pre-orders, 10,000 units for a total of $1.2 million, Bellabeat is trying to head to retail stores mostly in the US but also in the UK, Australia, and China. Stores like Target, Best Buy, Bloomingdale's and Orange will be carrying Bellabeat's devices. The company has also revealed that Apple has expressed interest in making it also available in its stores, perhaps as companions for its soon to launch Apple Watch.
The Leaf is just one of three smart devices that Bellabeat has available for would be moms. The Bellabeat Balance is a smart scale that can measure not only the mother's weight before and after pregnancy but is sensitive enough to measure even the baby's. On the other hand, the Bellabeat Shell is a smart monitoring and ultrasound device that can count a baby's "kicks" and heartbeat inside the womb, play music to the baby and even be repurposed as a baby monitor after the child has been born
VIA: TechCrunch