Belkin's WeMo Smart LED Bulbs launch in US and Canada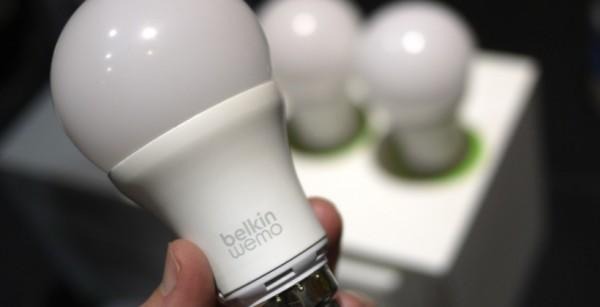 Belkin's WeMo Smart LED Bulbs and LED Starter Set are both now available in the United States and Canada, expanding the options available for automating one's home lighting. Both work with related iOS and Android apps, and can be nabbed from Best Buy and Amazon, among other retailers.
As with similar connected light bulbs, the WeMo Smart LED Bulbs can be set to turn on and off on schedules, to dim, and other functions, working with WeMo Link and the WeMo app. Belkin brags its smart bulbs can last up to 23 years, and while drawing only 10 watts of energy, they are the equivalent of a traditional 60 watt light bulb.
The smart bulbs offer 800 lumens and 3000 kelvins, and are said to produce a white light that one would find "pleasing [and] warm." The bulbs support dimming, which includes working with functions like dim-to-sleep. They're made with a standard A-19 size construction, as well.
Those who spring for the WeMo LED Starter Set will get the WeMo Link and two Smart LED Bulbs, with a single Link being able to support up to 50 light bulbs. Those who already have the setup can get additional individual bulbs for $29.99 USD each (the Starter Set is priced at $99.99 USD).
SOURCE: Belkin