Belkin WeMo Maker lets you DIY your own smart appliance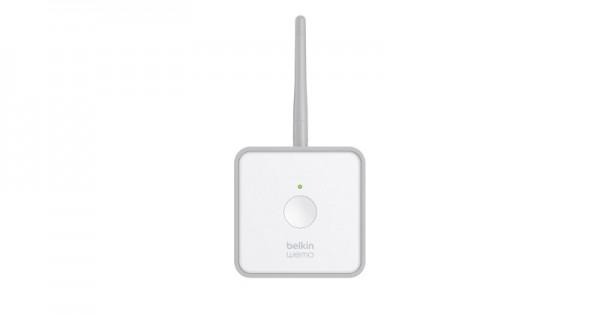 If you've been wanting to make your own smart home but couldn't really find the right mix of smart appliances to replace your existing ones, then Belkin's new product might give you an alternative. As the name suggests, the WeMo Maker let's you make your own smart appliance by turning your regular low-voltage device into a WeMo smart appliance. Though the end result may not look as fancy as pre-built products, it at least gives users the option to use what they already have or make their own design.
The way WeMo Maker works in theory is simple. You hook it up to the power line of a low-voltage electronic device, up to 24v DC at 1 amp or 12v AC at 2 amp, which will then allow you to turn it on or off remotely or via a fixed schedule. But to give it even more smarts, the device can also be connected to a wide variety of sensors and monitors, as long as they use only 5v of power. The applications are nearly endless and are limited only by your own resources, as well as your knowledge of electrical wiring.
The whole setup is controlled via the free WeMo app, available for iOS, Android, and Amazon FireOS. However, Belkin has also partnered with IFTTT to make it even smarter. IFTTT recipes will allow users to set up more complicated schedules and scenarios that could turn appliances on or off, or open/close doors, automatically based on time or certain conditions, or even manually with an e-mail or SMS.
Since WeMo Maker is basically a DIY option, there will naturally be a bit of work involved. In exchange for the freedom of making your own design, it requires that users have a bit of electrical wiring knowledge under their belt. And as repeatedly mentioned, it only works with low-voltage devices, so not all use cases can be covered. And lastly, it isn't exactly cheap as it will cost $79.99 a piece. The Belkin WeMo Maker goes live November 18, available from Belkin.com, Amazon, and select stores in the country.
SOURCE: Belkin